Shared Pictures
If you'd like to share a post-adoption photo with GALT, please email it to our social media team at socialmedia@galtx.org. We will respond to let you know we received it. Photo submissions for the yearly GALT calendar should be sent to Melody McLaughlin. If you'd like to share a story longer than a caption with your pictures, please check the submission instructions to the right.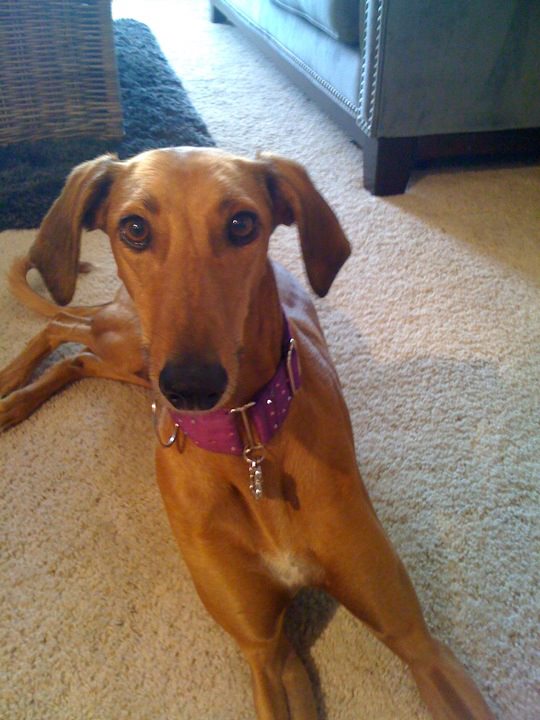 Happy Hounds – Happy Homes
Have a happy hound? Share your story with GALT! This section features stories of GALT greyhounds that are now enjoying life in their forever homes.
If you'd like to submit a story, please provide a short write-up (200 words or less) and a couple of pictures of your greyhound. If you have re-named your dog, please provide the dog's GALT name. Send submissions to info@galtx.org.
---
FLASH – Loving the Cold Winters Up North, Sep 2014
TYLER's Amazing Journey, Oct 2013
RADAR – Certified Therapy Dog, Mar 2013
RICARDO – A Galgo Update, Mar 2013
MARILYN – No Longer Shy!, Feb 2013
EMBER – Spry Senior, Feb 2013
DREE – A Comforting Friend, Jan 2012
TURBO – Adapting to the Cold, Jan 2012
GRACIE – a Touch of Grace, Oct 2011
BARON – a Happy Tripod, Sep 2011
GUMMY BEAR – a Senior Salute, Aug 2011
FORMAN – a Tale of a Foster who Stayed, Aug 2011
RADAR – search for a Therapy Dog, Aug 2011
Happy Hounds – Happy Homes, Cont.