Happy Hounds - Happy Homes: Dolce Gambino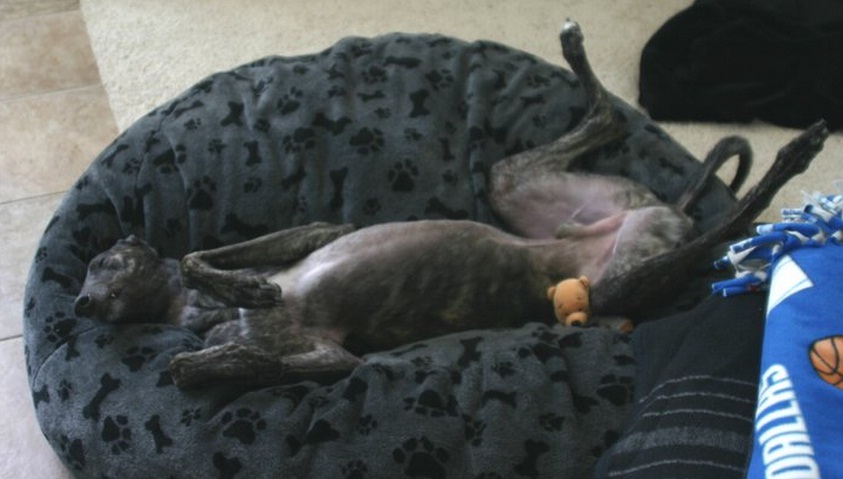 Dolce Gambino (formerly Lee) walked into our house on March 21st and immediately stole our hearts ... and our bed. He is a fast learner, conquering our curved staircase on his first attempt. Dolce is a sweet boy who loves walks, car rides, food and cuddling. He is a master at dismembering stuffies. Dolce's boundless energy wears out his parents with his twice daily "walks," which mostly consist of exploration, jogging, and critter tracking.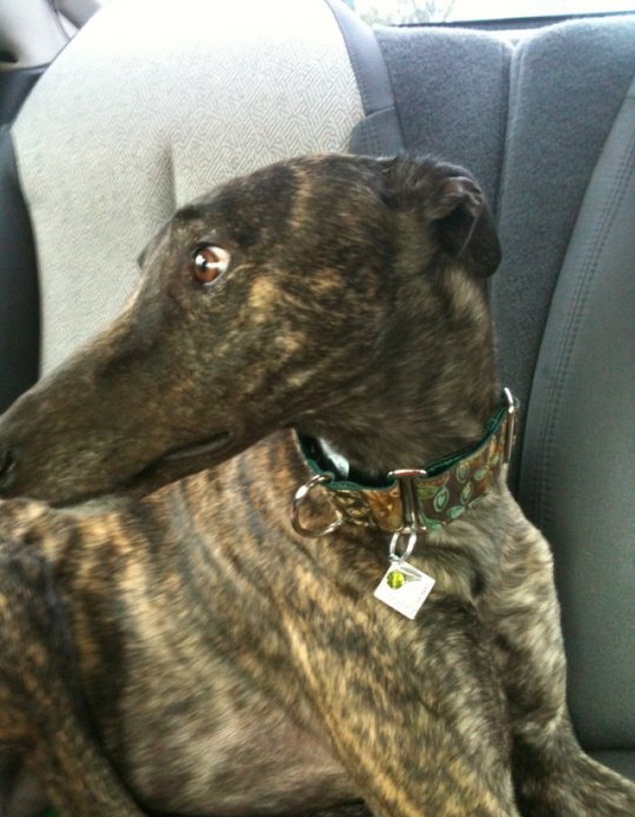 He settled nicely into our home, dashing from window to window to observe the squirrels and rabbits and following us from room to room to keep tabs on what his new people are doing in his house. Our baby loves the attention he receives from being the only child, and we in turn are amazed by how much joy and love he brings into our lives. We have truly been blessed.