Happy Hounds - Happy Homes: Charlie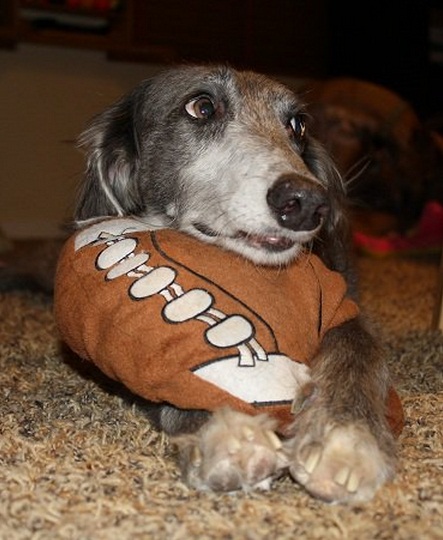 Texas knows how special the FWAC28 are to them. What you didn't know was how special they are to Arizona, too. From the initial report in July and throughout the foster updates, Charlie's impish face captivated my heart; and it seemed his floppy eared gaze was meant just for me. Then fate intervened. It started with me being a friend of GALT's Facebook page, and seeing Charlie on a post saying he was ready for his forever home. I re-posted his picture on my page stating how aDOR'able he was!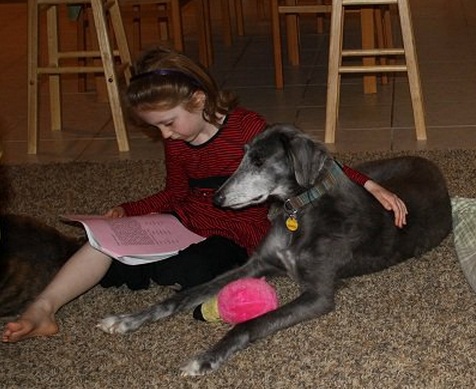 That's when I was contacted by a fellow greyhound rescuer living in Tucson, who knew GALT, saying she would do my home check. After talking extensively with his foster moms, I knew more and more that he belonged here with our 5 greyhound, 2 mixed breed, 1 child family. The adoption requirements were passed and the drive to Dallas and back was made.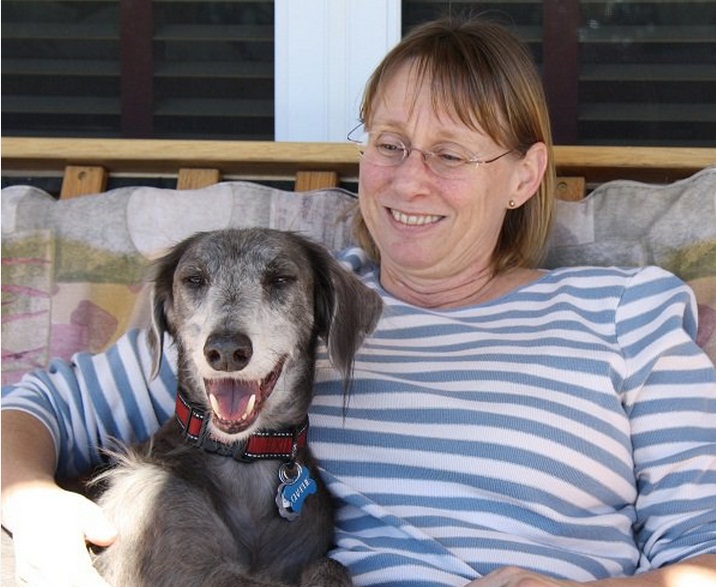 It's been over a month now since your Charlie has come home, and he has fit in as perfectly as I knew he would. He's a very happy boy who has boundless love to give; and, I can't thank GALT enough, and all those who made it possible, for saving his life and helping me, and him, find his way home to become my Charlie... our Charlie.