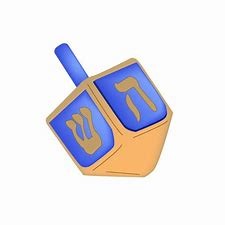 To: Batch
From: his foster parents who adore him!
Batch, aka Kells Batchelor, is a black with white ticking male greyhound born September 16, 2018. His sire is Flying fired Up and his dam is Kells Believer. He never raced. He is undergoing intake and will be available soon. Batch is a very friendly boy and a leaner. He is small dog tolerant but has not yet been tested with cats. 
Batch is a special 5-year-old US-bred boy. He's a mellow and incredibly handsome cow-dog who adores his people and craves affection – that's likely the reason he never showed an interest in racing. He's housebroken and he eats his meals with gusto! He has nice house manners – he doesn't chew inappropriately, nor get into things he shouldn't in the house, and doesn't dig holes in the backyard.
Batch is very friendly, and he loves people. He thinks anyone who comes to the house came just to see him! He's very well behaved though and will back off when told to.
A good bit of the day Batch can be found either sleeping in his crate or on a dog bed. He crates easily if we go out. Batch does have some fears of new situations and he doesn't care for walks around the neighborhood. He's not crazy about getting in the car either, though once in he settles down for the ride. Batch is pretty much a happy homebody who'd love his people to be the same. He can be alone, though likely not regularly for long periods. He gets along well with other dogs or he can be an only dog. It's necessary for Batch to have the security of a crate that he can retreat to if he feels the need.
Once a day, usually in the early evening, Batch raids the toy basket. He takes out one toy at a time and squeaks it, pounces on it, and then tosses it high in the air leaping high to catch it. Then he's on to the next toy, and the next, and the next until every toy is out of the basket and all are spread around the room. Watching him joyfully perform this ritual every day never fails to make us laugh.
Batch is looking for someone who's laid back that he can adore. This loverboy gets very attached to his people yet he's not pesty about it. Patience and understanding of his worries are important qualities for his adopter to have. It takes Batch a little time to get used to a new place, or new circumstances, and once he does – he's comfortable.