North Texas Giving Day 2023 Matching Fund Heroes
GALT is pleased to announce that three Matching Fund Donor couples have pledged $5,000 each, for a total of $15,000, for our North Texas Giving Day (NTGD) Matching Fund! See the photos and comments below to read about our 2023 NTGD Matching Fund Heroes and the hounds they are honoring with their gifts to GALT.
Lori and Bill Elmer were touched by GALT's decision to focus on the needs of Injured Reserve hounds for this year's NTGD campaign. They waited patiently for many months to adopt Bernadette while she was on Injured Reserve dealing with significant health issues. Bill and Lori were overjoyed to foster this sweet girl in early December 2022, adopting her just a few weeks later. Bernadette was a happy hound who loved the four siblings in her Pack – Lana, Sage, Marcus and Donnie. Sadly, after just eight months with the Elmers, Bernadette suffered a serious medical emergency and traveled to the Rainbow Bridge on August 5, 2023. The Elmers, who were devastated by the loss of their special girl, are making their NTGD Matching Fund gift in memory of Bernadette, and also in honor of Sage., their first GALT grey. Sage, a former donor in residence at the Cherokee Blood Bank, is living in a "House Divided" – so in the photo below she is showing her loyalties for the Green Bay Packers AND the Dallas Cowboys!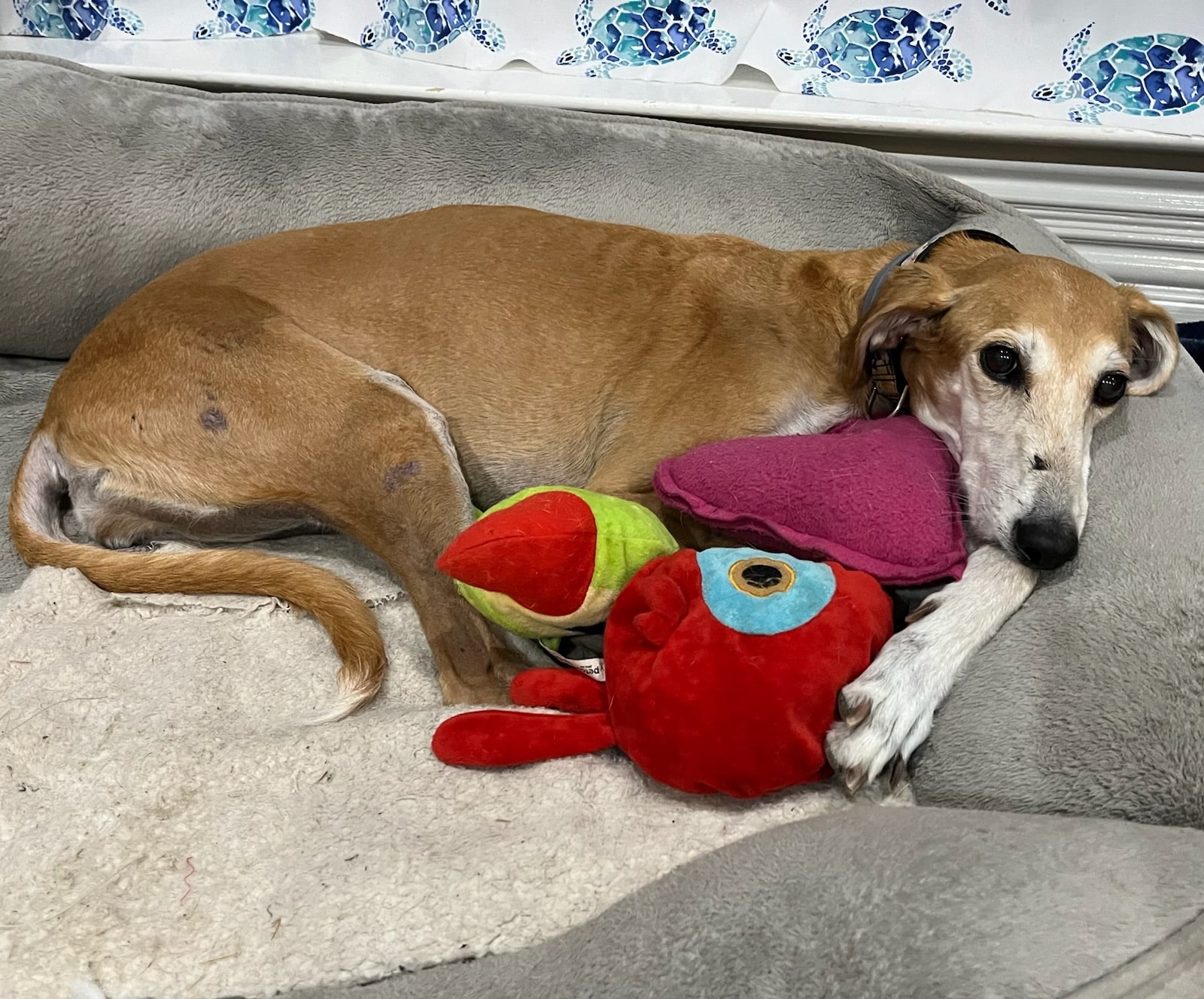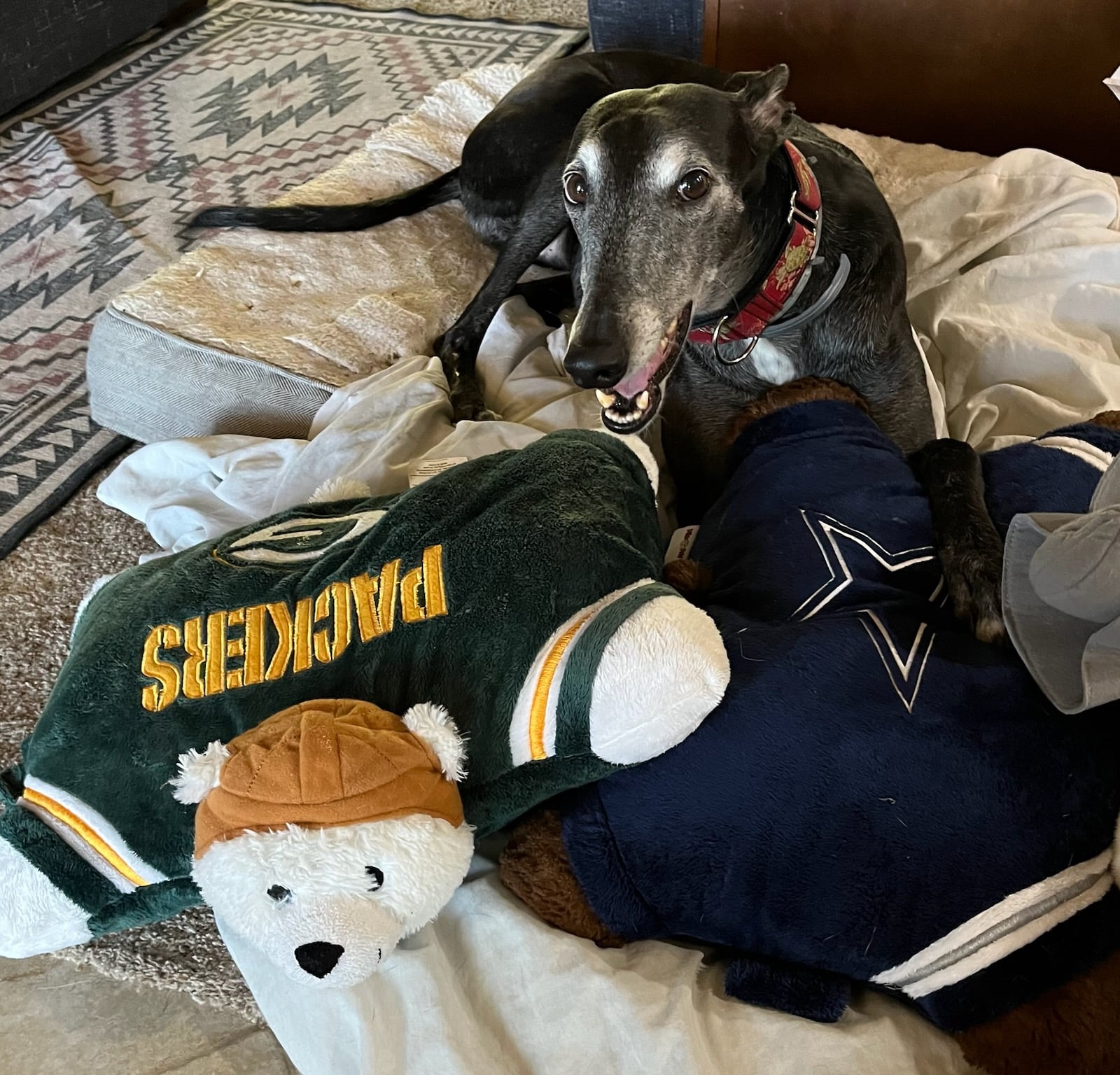 Susan Smith and Wayne Axtell
Susan Smith and Wayne Axtell adopted two greys who just naturally had to be taken together in 2014 –
Biscuit
and
Gravy
! These two gorgeous hounds were approximately 9 and 8 years old, respectively, when they were returned to GALT due to personal issues within their adoptive family. Susan and Wayne wanted to keep the two bonded hounds together and recognized the joy of adopting a couple of senior greys. Unfortunately, they had to say goodbye to Gravy in March 2016 and later to Biscuit in September 2019. They are dedicating their Matching Fund donation for
GALT's 2023 NTGD campaign
in memory of their very special Rainbow Bridge Angels.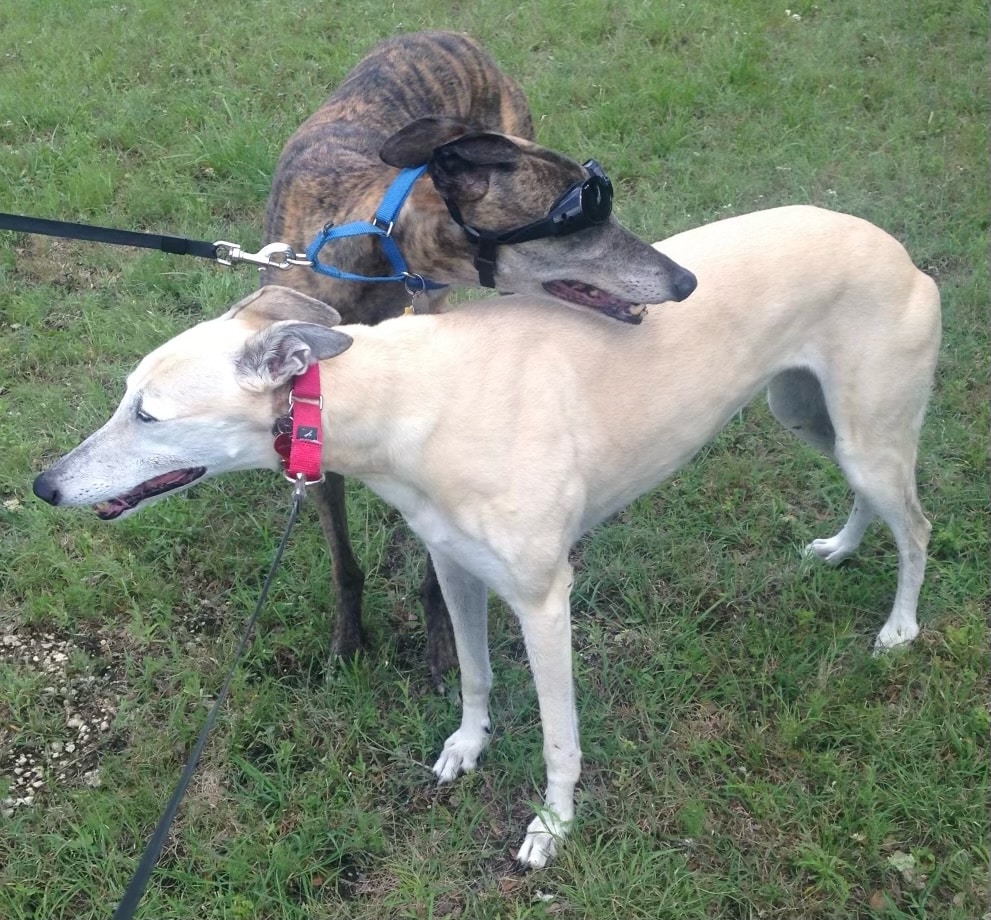 Linda and Rick Vayo started GALT's
Amanda and Emmet Golden Years Fund
in 2018, in honor of their sweet senior greys. Like Susan and Wayne, the Vayos subscribe to the mantra of many others in GALT: Adopting a senior greyhound is the best kept secret in the greyhound world! Sadly, both Amanda and Emmet have traveled to the Rainbow Bridge. Rick and Linda can think of no better way to honor the memory of their Super Seniors than by providing Matching Funds for
North Texas Giving Day
.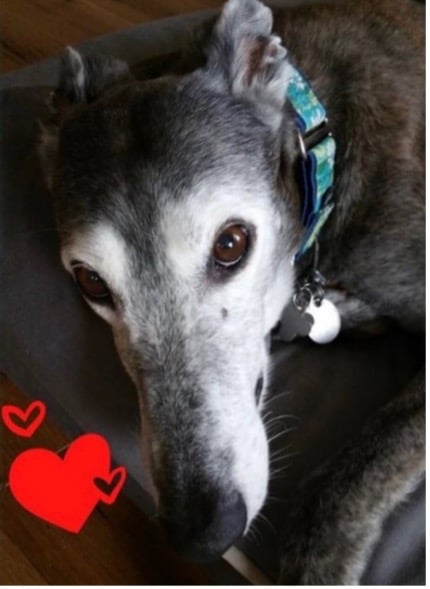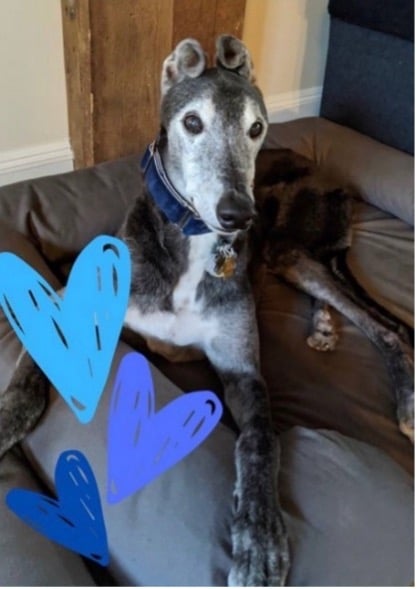 GALT is so grateful to have many donors who step up time and time again to support the hounds. Many thanks to our NTGD 2023 Matching Fund Heroes, along with all of the other donors who are participating in
this year's campaign
. We literally could not do what we do for the hounds without help from ALL of you!