Merlin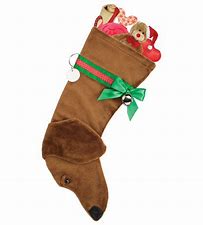 To: Merlin
In memory of Nero
Additional Adoption Fee Information
GALT is charging an adoption fee of $750 for Australian retired racing greyhounds 7 years and younger and $650 for those 8 and over.
The Australian greyhounds arrive to us spayed or neutered with current rabies vaccinations. The transportation cost averages $1,620 per dog, and GALT spends another approximately $400 for CBC blood work with heartworm test, Protatek testing, dental and vaccinations required for this environment.
For its almost 22 years in existence, GALT has operated as a 501 (c) 3 Corporation. The Australian retired racers' adoption fee correlates to this policy.
​This hound's adoption fee is: $750
Merlin, aka Half a Grin, is a black male born December 3, 2020. His sire is Barcia Bale and his dam is Cool Cash, his brother is Ronan. Merlin comes to GALT from Australia where he ran 6 races. It is not yet known if Merlin is cat tolerant. 
Merlin! That's ME! And just like the first 2 letters of my name (and this write-up), it's all about me! I am a happy go lucky puppy. I can be stubborn and while I am technically 3, I don't feel that old.
My favorite thing to do is go on walks. The only thing better is….another walk! I walk well with a harness. I like to pick up nuts on my walks, and will drop them when asked to. I love toys. I like to collect them and on occasion I will squeak them (I am not entirely sure how the whole squeak thing works). I can get a little possessive of my toys, and I have favorite ones that I would rather no one else play with. And if they do, I wait until they walk away, and then I will rescue them. I like to play with toys outside. I will throw them, shake them, and run around with them. I also will lay in the shade with them. Speaking of which, I love to be outside!  
I don't mind storms, or even being wet. And on that note, I LOVE baths in the shower. I get one weekly, and will randomly walk in the shower a few other times during the week, hoping for another bath. I have THE softest coat. It feels like velvet. So sometimes my foster family sings "Black Velvet" to me. I love when people pet me (even strangers) and I will stand there and let them as long as they are willing.
I sleep through the night like a big boy, and am housetrained with no accidents. I can be crated when left, though I don't need to be (and really would rather not be). I think I can be an only dog with a family that isn't gone too long.
A few other things I am awesome at – getting my teeth brushed every day (toothpaste tastes great!), and riding in the car. I am perfect at that! I lay down immediately and am relaxed the whole ride.
I have had several big life changes in my 2 years of life – racing, retirement, and moving here from Australia, so I do take a bit to settle into new situations, though once I do, I am the best boy.