Dice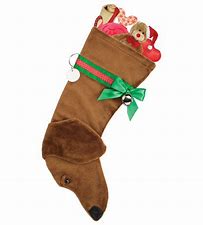 To: Dice
From:  Yeager (who looks like your Fuzzy Brother!)
Additional Adoption Fee Information
GALT is charging an adoption fee of $750 for Australian retired racing greyhounds 7 years and younger and $650 for those 8 and over.
The Australian greyhounds arrive to us spayed or neutered with current rabies vaccinations. The transportation cost averages $1,620 per dog, and GALT spends another approximately $400 for CBC blood work with heartworm test, Protatek testing, dental and vaccinations required for this environment.
For its almost 22 years in existence, GALT has operated as a 501 (c) 3 Corporation. The Australian retired racers' adoption fee correlates to this policy.
​This hound's adoption fee is: $750
Dice, aka Buddy Stumps, is a white with black male born October 10, 2020 in Australia. He is not individually registered so we do not know about his lineage. He should not live with cats.
Dice is a cheerful little guy who wants to investigate everything! On our walks, he has a happy gait that makes the tips of his ears bounce up and down as he scans the horizon for any possible friend. If permitted, he will happily go to receive love from friends and strangers, and he is quick to pull out a classic greyhound lean. He is very curious about everything around him. When we walk past shop windows, he nearly leaves a nose streak across them because he wants to know what's going on inside.
He seems to understand human games and is always very interested in kids playing basketball or soccer. I've kicked the soccer ball with him, and he loves to watch for my movements and spring after the ball. He loves squeaking his toys inside as well. He plays sweetly with my more timid greyhound. While he would very likely prefer to have a bigger dog buddy, he hasn't shown signs of separation anxiety and would likely do okay as a single dog with lots of love from his people. When I've had the chance to work from home, he'll come over and lay his head in my lap in case I get a free hand to give ear scratches.
Dice is still adjusting to all the interesting things that go on in a neighborhood, so we are working on leash skills. He mostly walks beautifully, though every now and then a furry creature catches his eye, and he really does not want to look away. He can be vocal, yet he has rarely barked inside unless he's been playing with his housemate. While he adores medium and large dogs, he is probably not cat safe and it's unclear whether he is little dog safe.