GALT's Training Camp greyhounds are those who are waiting to be medically processed and/or are in boarding waiting for a foster home. Greyhounds in Training Camp are not available for applications or appointments until they are medically processed, are placed in a foster home, and made available for adoption.
Sometimes an extra-shy greyhound or one who was a stray for quite some time will need some extra socialization time in their foster home before being ready for adoption – these dogs would be kept in the Training Camp category until they are ready to attend public events.
Please click on the pictures below to learn more about these wonderful athletes.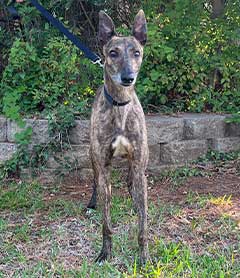 Kenny is an approximately 8 year old brindle male. He came to GALT from Fort Worth Animal Care and Control. It is not known at this time if he can live with small animals or cats. Kenny will be medically evaluated soon.Foster...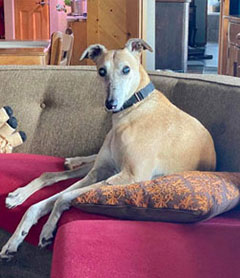 Trevor is a 8 year old fawn male greyhound mix born on March 1, 2014. He was surrendered by his owner in Oklahoma through no fault of his own. Trevor is currently undergoing medical evaluation. He is good with other dogs, cats...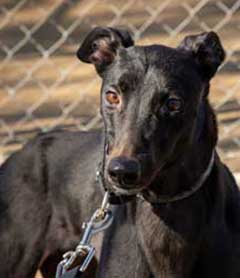 Bridget is a 1 year old black female born on July 23, 2020. Her sire is Superior Panama and her dam is PK Makeyoumissme. Bridget was not individually registered with the National Greyhound Association. She is undergoing intake...
None At This Time
The page you requested could not be found. Try refining your search, or use the navigation above to locate the post.