GALT's Training Camp greyhounds are those who are waiting to be medically processed and/or are in boarding waiting for a foster home. Greyhounds in Training Camp are not available for applications or appointments until they are medically processed, are placed in a foster home, and made available for adoption.
Sometimes an extra-shy greyhound or one who was a stray for quite some time will need some extra socialization time in their foster home before being ready for adoption – these dogs would be kept in the Training Camp category until they are ready to attend public events.
Please click on the pictures below to learn more about these wonderful athletes.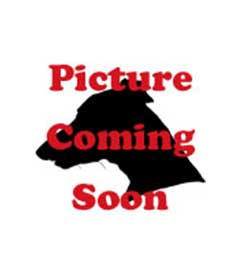 Patch is a 10 year old white and red male born in 2012. He was in a home for some time but sadly, his owner passed away. He came in with Pansy who was his roommate.  He is now seeking her final forever...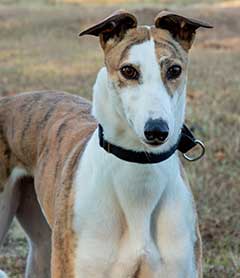 GALT is charging an adoption fee of $1,250 for Irish retired racing greyhounds 7 years and younger and $1150 for those 8 and over. The Irish greyhounds arrive to us spayed or neutered with current rabies vaccinations. The transportation cost averages $1,620 per...
None At This Time
The page you requested could not be found. Try refining your search, or use the navigation above to locate the post.