GreytStore Holiday Charity
Shoppe
10am – 5pm
5803 Greenville Avenue, Dallas
There will be many new GreytStore items for your Holiday shopping along with the Hermes selection of vintage scarves.
Saturday, Nov. 21 and Sunday Nov. 22
BLACK FRIDAY, Nov. 27
Saturday, Nov. 28 and Sunday Nov. 29
LAST DAY OF STORE Saturday, December 5
Hermes Scarf Auction!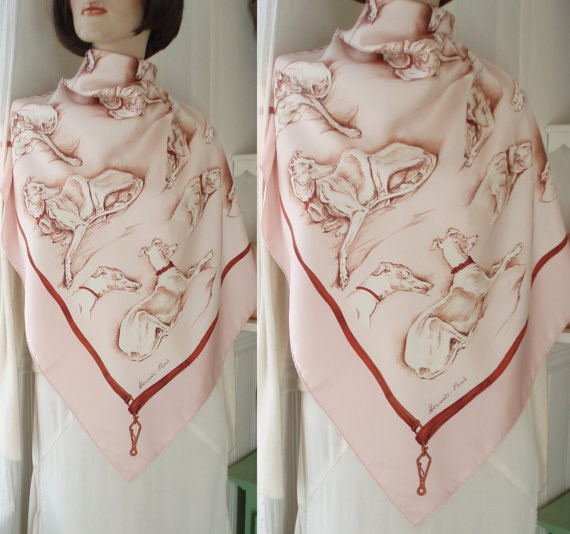 Click HERE to bid on this Hermes Les Levries scarf!
The last day of the online auction for this lovely greyhound Hermes scarf is December 5th.
You can also get PICTURES WITH SANTA – by John Hudson Photography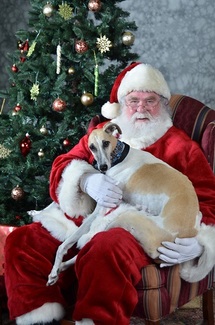 Pictures every 15 minutes:
Saturday, Nov 21 11:00 – 3:30
Sunday, Nov 22 11:00 – 5
Saturday, Nov 28 11:00 – 3:30
Sunday, Nov 29 11:00 – 5
Sign up here for your picture with SantaPicture Signup
GALT Giving Tuesday!
Save the Date! On Tuesday, December 1, 2015, GALT will once again participate in Giving Tuesday. Giving Tuesday is an online event where charities, families, businesses, community centers and students around the world come together for one common purpose: to celebrate generosity and to give. Watch this space for details as the day approaches.
Northcoast Greynounds' Refund Raffle for GALT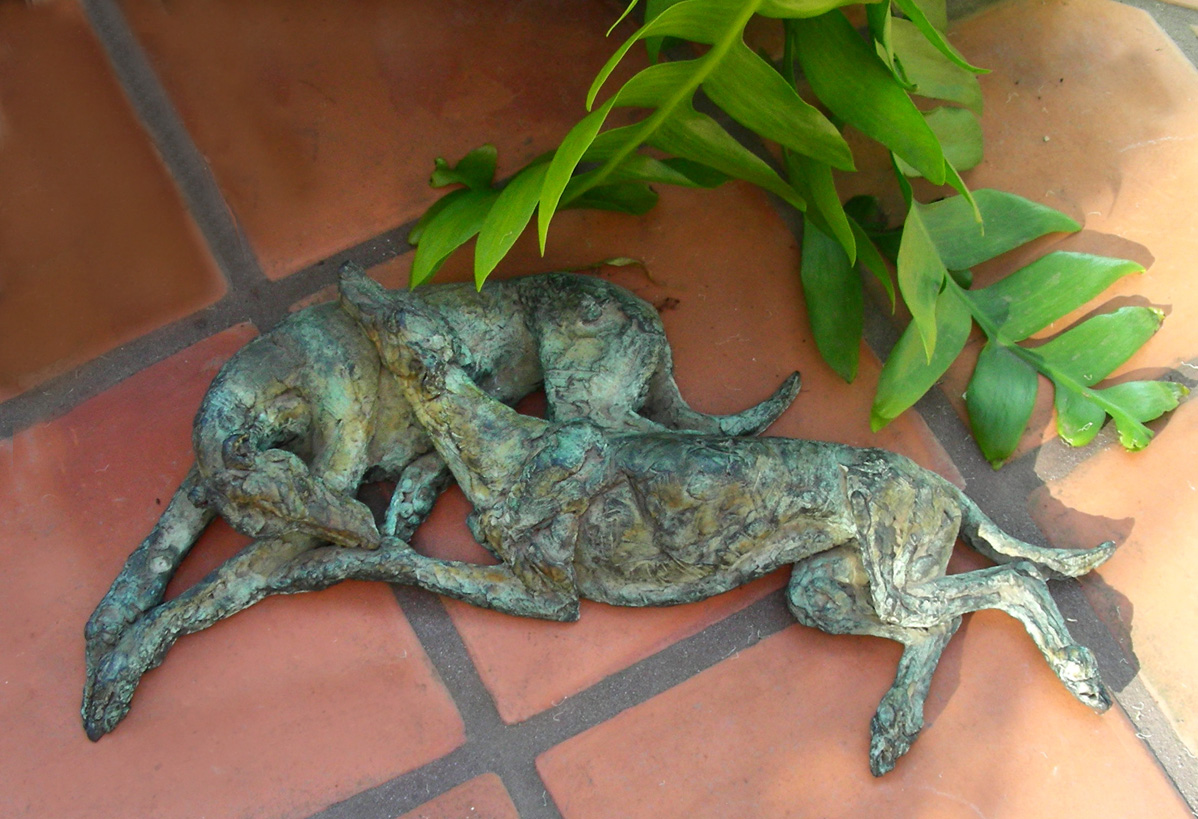 Carol Orwin, British Sculptor, created this beautiful piece from iron resin. It takes only one ticket to win, though we hope you'll multiply your chances! All funds raised will be matched by a very generous donor.
For more information and to register Purchase Tickets
Featured Greyhound

Clever aka K's Clever Name, is a 3 year-old black male born November 15, 2012. His sire is Clever Corbin and his dam is Daisey Does It. Clever has 46 races on record, starting at Dubuque, Iowa in April 2014 and finishing at Gulf Greyhound Park on May 9, 2015 ' with a broken right rear leg. Clever passed an initial cat test, but has not yet lived with them in a foster home. He is doing well living with a small dog.