Seniors are the best kept secret in the Greyhound World.
Please consider giving an older greyhound a special place in your heart!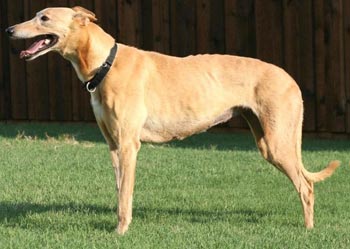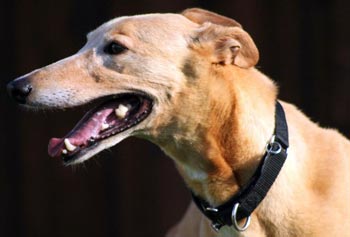 Sylvia, aka Sylvania, is a 10-year-old red fawn female born July 9, 1999. Her sire is My Rooster and her dam is Spiked Heels. She has 28 races to her credit from September 16, 2002, in Lincoln Park, RI, to June 14, 2003, at Wonderland in Maine. Sylvia then went on to be a brood matron and had 24 pups, one of which is GALT's own Connie. She was bred to Dodgem By Design in 2005 and 2007, and State of the Art in 2006. It is now time for this girl to have a life of her own with her own family and couch! It is not known at this time if Sylvia is small animal or cat tolerant.