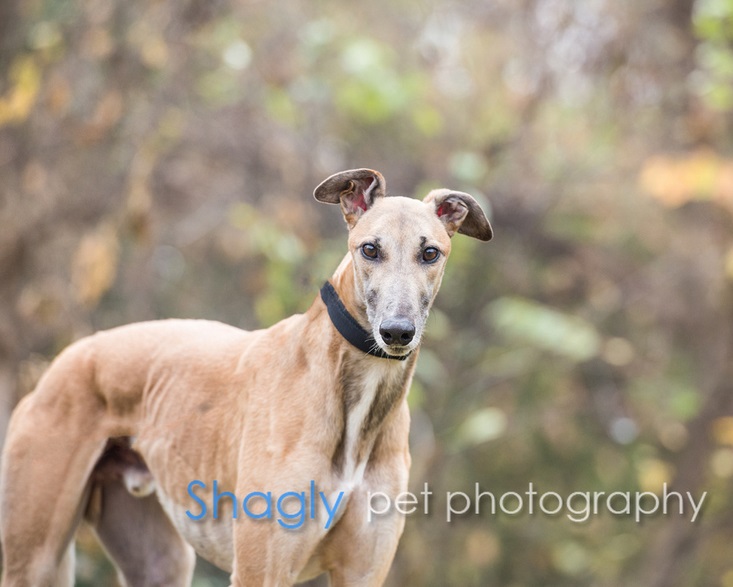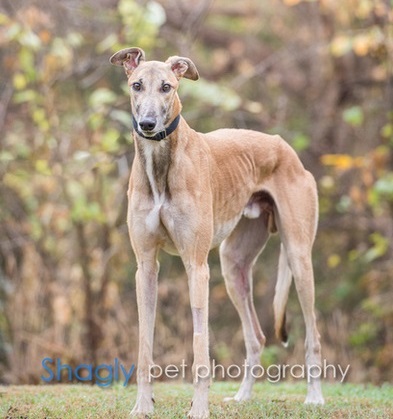 Rome, aka Slatex Rome, is a 4-year-old red male born July 1, 2011. His sire is Flying Hydrogen and his dam is Slatex Isabell. Rome has 101 races on record with Greyhound-data.com, all at Gulf Greyhound Park. He started his career in April 2013, and it ended with a fall on November 28, 2014. Rome had no control over his back legs after the fall, but after a steroid shot and a night's rest was back on his feet. He was evaluated by GALT's veterinarians, and appears to have no lasting damage from the fall.
Rome shares a dam with three GALT dogs named after Texas cities: Dallas, Abilene, and Corpus.
Rome tentatively passed his initial cat test. He showed some interest in one cat, and none in the other. He will need to spend time in a foster home with cats to get a better read.
Rome was in a home for a year, but has returned to GALT due to being afraid of small children.
Watch more of Rome
We have only had Rome for a short while, but so far he is wonderful. He is very timid and shy at first, which you can't blame him for. He stopped racing 2 weeks before he came to our house, so everything is new and different. If you want a shadow, than Rome is the dog for you. He will follow you around from room to room and he loves to be where you are. He really seems to want a snuggle partner, whether other dog or person it doesn't seem to matter. Our dogs don't snuggle but you will see him standing next to them on their beds weighing in his mind whether he thinks he can fit on the bed with them. He loves treats, but if you try to give him a carrot as a treat, he swears you are trying to poison him and he will spit it out. We haven't had any heavy storms, but he doesn't seem to mind the light storms. He does very well with bathing and teeth brushing. He is very well behaved on walks (alert to everything) but well behaved. He has very dark eyebrows which makes his eyes very expressive.

Rome's Foster Parents