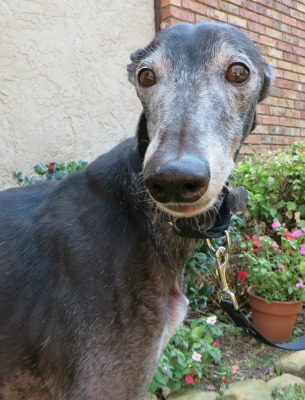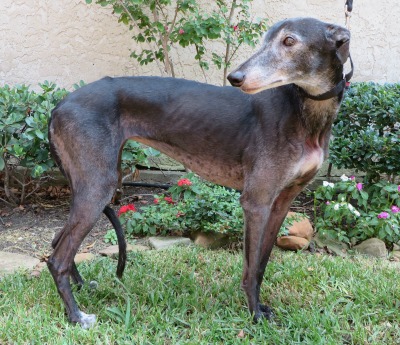 Raven, aka Toad's Raven, is a beautiful 9-year-old black female, born March 26, 2004. Her sire is Oshkosh Slammer and her dam is Hurry Up Heidi. Raven started her racing career at VictoryLand in Alabama on September 28, 2005, and after 36 races, ended it at Valley Race Park in Harlingen on January 27, 2007. Raven arrived on Easter Sunday with the group from the close of Valley Race Park.
Raven was in a home for 6 years with Libby, but due to unfortunate financial difficulties, she has returned to GALT to find a home to spend the rest of her retirement years in.
Raven is cat and small animal tolerant.