Seniors are the best kept secret in the Greyhound World.
Please consider giving an older greyhound a special place in your heart!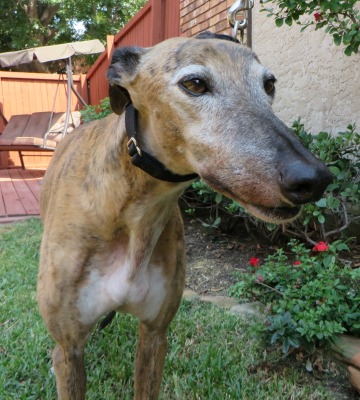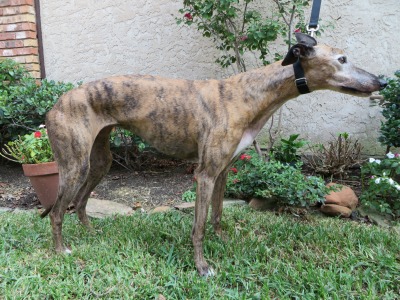 Libby, formerly Cissy, is an 11-year-old lovely brindle female born August 2002. Libby was originally found as a stray and turned into the Tri Cities Shelter at age 3. Her right ear is readable, but her left ear registration is illegible, so her history up until then, as most strays, will never be known. Libby is friendly, outgoing, and cat and small animal tolerant.
Libby was in a home for 8 years, 6 of those with Raven, but due to unfortunate financial difficulties, she has returned to GALT to find another home to live out her retired years in.