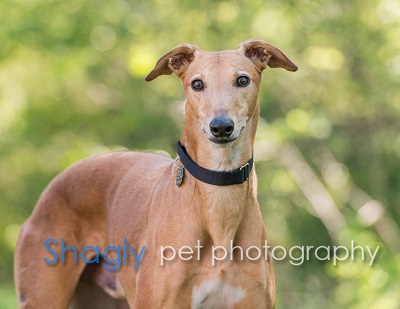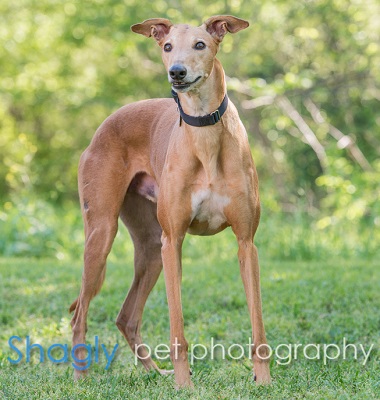 Milo is a red male who is approximately 6 years old. He is not tattooed, so his age is estimated. He is a smaller boy with a sweet face! Trudy and Milo were received from Fort Worth Animal Control as part of a cruelty seizure in July 2011 - they were thin and covered in ticks. They were found in a vacant lot in a makeshift holding pen in absolutely filthy conditions. Thankfully, Milo tested negative for heartworms, but he suffered from low platelets and had a positive titer to Ehrlicihia Canis. He was sucessfully treated, and a PCR (Polymerase Chain Reaction) test has been performed with negative results. He was in a home for four years, but has returned to GALT due to a change in circumstances.
Milo is ready to find his forever home! It is not known at this time if Milo is small animal or cat tolerant.
Milo will do best in a home with another greyhound as a companion.
Watch more of Milo