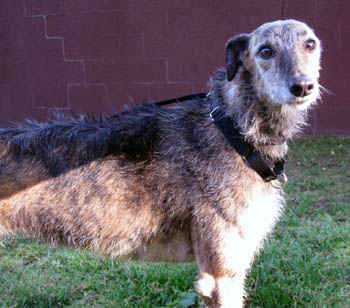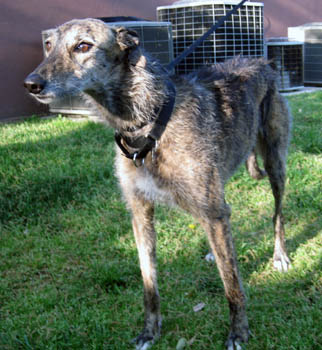 Martha is a fuzzy brindle female who is approximately 6-years-old. She is not tattooed, and was surrendered to Alvaredo Animal Control from the same home that surrendered Daniel. Martha has tested positive to the tick-borne disease Ehrlichia Canis and has started her treatment.
Martha has not yet been tested with cats or other small animals.
UPDATE 5/31/13
Martha's Ehrlichia titer is being evaluated, and it is hopeful she will be cleared to complete her medical procedures. A PCR test is also being performed at this time.
UPDATE 6/12/13
Martha's PCR test came back with good results, and she is ready to be adopted!