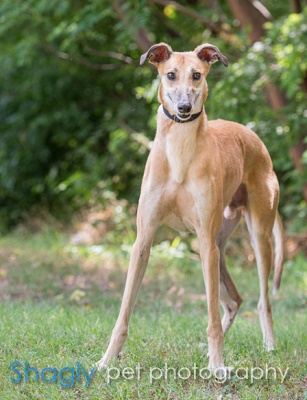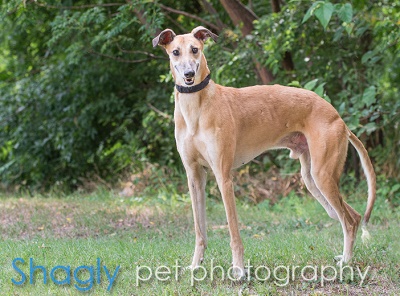 Lewis is an approximately 3 year old fawn male found as a stray in west Texas, traveling with his partner Clark. Lewis weighs only 41 pounds and is heartworm positive in addition to having a serious chronic injury to his right rear leg and hip. He also has a huge hygroma on his right front elbow, very irritated chest nipples, pale gums and a heavy infestation of fleas. His Protatek tick panel results show he has a positive titer to Ehrlichia Canis, Rocky Mountain Spotted Fever and Babesia Canis. He is under the care of Dr. Christy Soileau and Dr. Jeff Ellis of VCA Preston Park Animal Hospital. He and Clark appear to be very bonded - no telling what these two "explorers" have seen and been through together.
Lewis has passed a cat test and is living in a foster home with cats.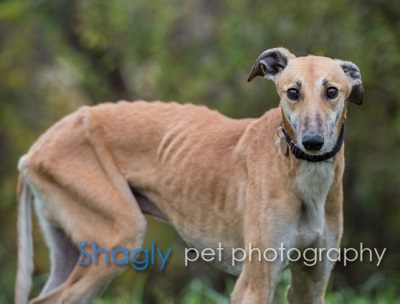 UPDATE 1/7/16
Lewis received his first injection of Immiticide for his positive heartworm infection. He tolerated the procedure well and is being kept very quiet in his foster home at this time. His next treatment will occur in approximately 4 weeks. Lewis is lame in his right rear leg from a chronic injury, as you can see in his pictures. He was examined by Dr. Radasch and will be having surgery to repair the leg within the next weeks.
UPDATE 2/10/16
Lewis received his second treatment for heartworms on 2/8 and 2/9. He is being kept very quiet in his foster home for the next 60 days. During this time his right rear leg will be evaluated by Dr. Bob Radasch of the Dallas Veterinary Surgical Center.
UPDATE 4/14/16
Lewis' follow up heartworm test is negative! Dr. Bob Radasch of DVSC also evaluated Lewis' right rear leg. It appears to be "set" and Dr. Radasch recommends no surgery at this time. He is using the leg with a minimal amount of limping and does not appear to be in any pain. Lewis will be scheduled to complete his medical procedures soon.
UPDATE 5/2/16
Lewis has completed all of his medical procedures and is ready to find his forever home!
Watch More of Lewis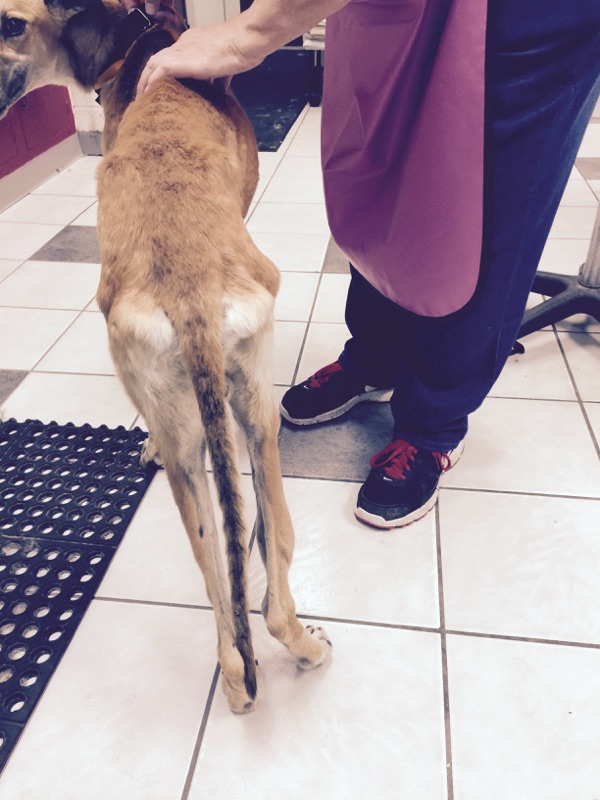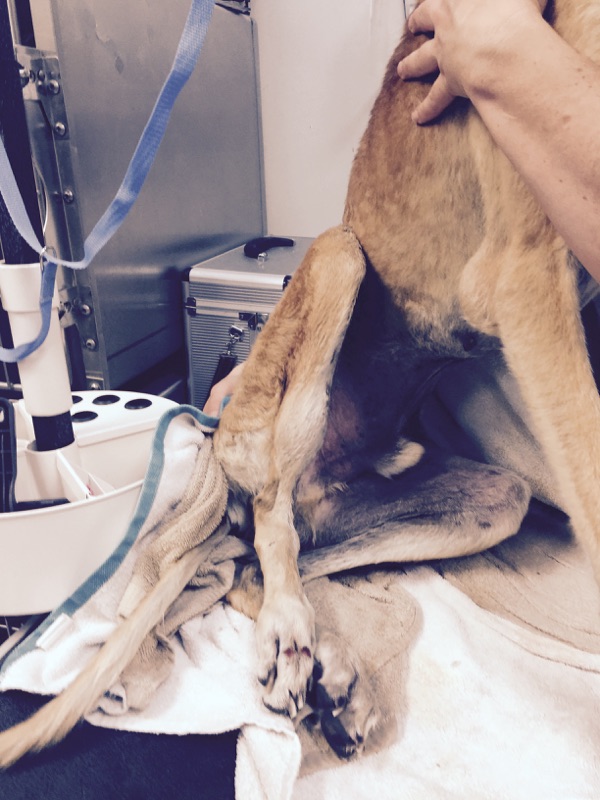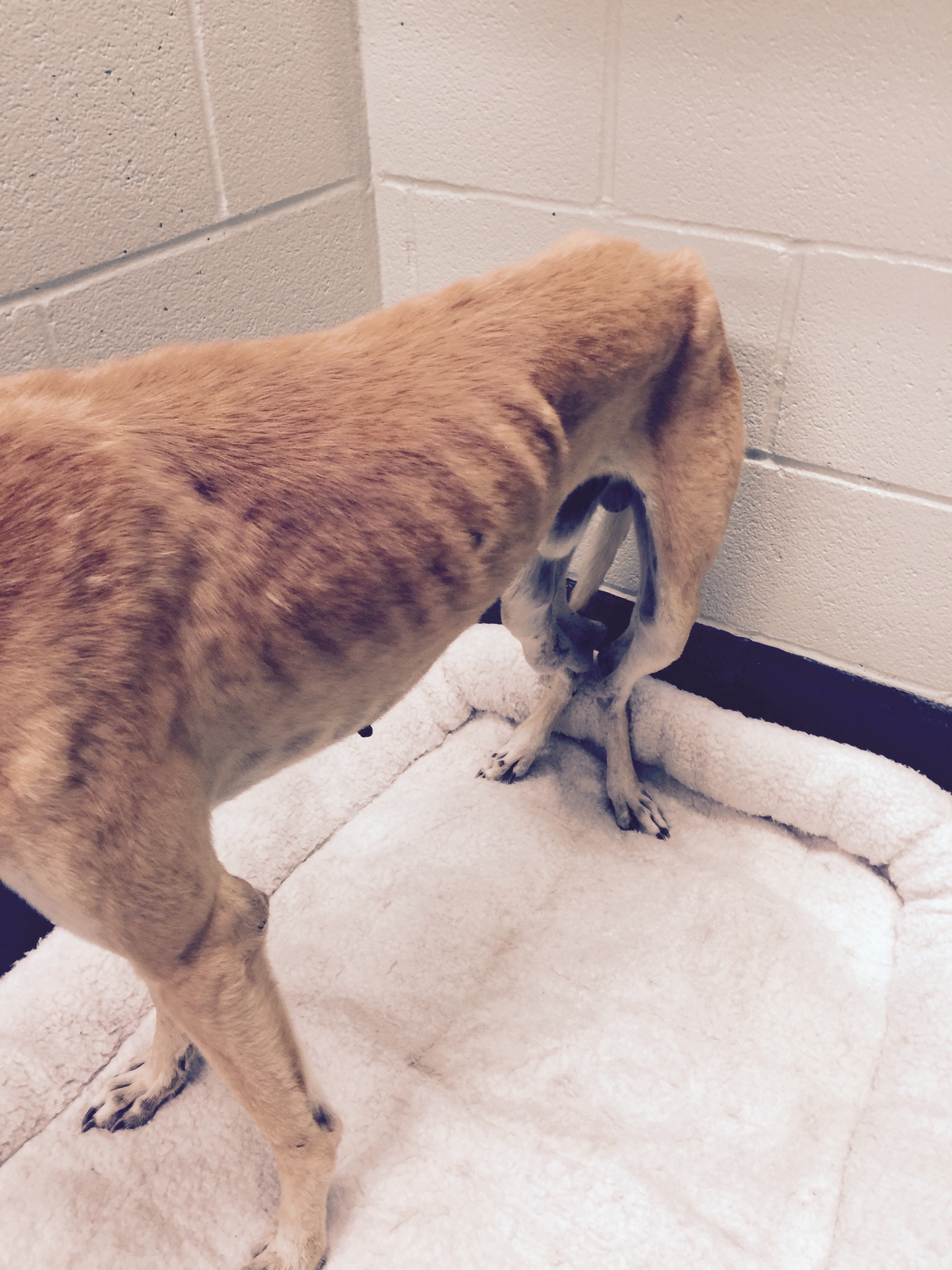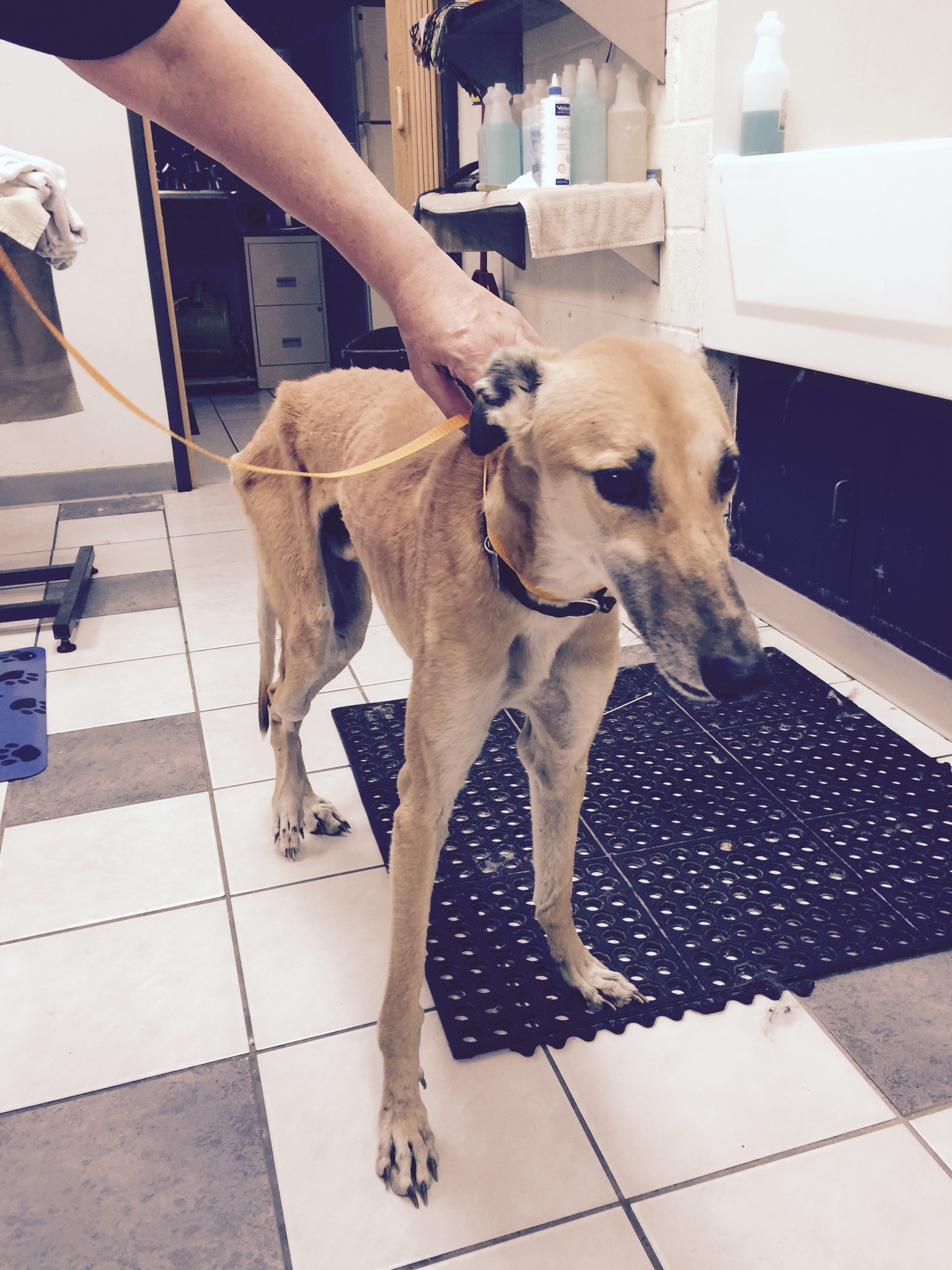 Ah, Lewis. Loyal to the core, trusty sidekick, pal for the ages. Starting life as a stray he now appreciates everything! He arrived weighing a mere 41 pounds, and quickly let his love for food be known. Lewis adores his walks, loves bounding outside, loves greeting two-legged residents. He's not the outdoorsy type though. When he wants to go out, he stands by the door; and when he's ready to come in, he waits patiently outside the door.

Lewis is a quiet boy and has barked maybe three times during the time he has lived here. He does fine with our two cats -- mostly. Twice, and for seemingly no reason, he growled at one of them. For that reason, he isn't left alone in the same room with the kitties when the house is otherwise empty.

We've never tried crating Lewis and really see no need because he can go for hours and hours sleeping and not disturbing anything. Truthfully, I think it would bother him a bit. As far as toys go, he doesn't tend to play with them. They're around, but maybe he needs to be offered them more often. Lewis can climb stairs, walk on non-carpeted floors, and go in the car quite happily.

Lewis loves having his belly rubbed, and will let you know if he would like that rub to continue. Five adjectives describe him to a T: Sweet, loyal, affectionate, appreciative and easy-going. We can't say enough good about him. He fits in like a champ and will be loyal forever so long as he has a canine companion and people to love.

Lewis' Foster Family
The special medical treatment cost needed by Lewis is why the Miss Mesa Fund was established. If you would like to help with Lewis's care, please take a moment to make a donation to the fund. You WILL and CAN make a difference in Lewis's life and the lives of other greyhounds in need of special medical care. Your help and support will make a difference - one greyhound at a time.
Through the GreytStore

DONATE

Through PayPal

By Check

Greyhound Adoption League of Texas
3400 Carlisle St, #310
Dallas, TX 75204

Please note Miss Mesa Fund/Lewis on your check.