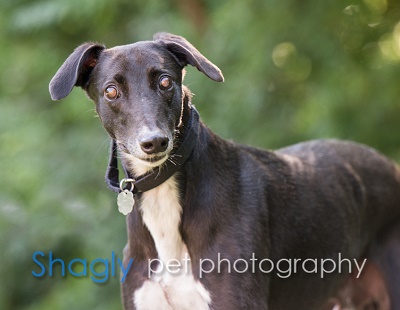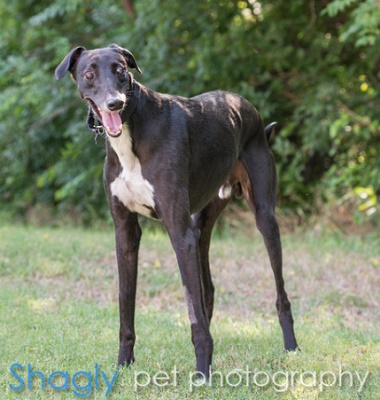 Clark is an approximately 2 year old black male found as a stray in west Texas, traveling with his partner Lewis. Clark weighs only 42 pounds. He is heartworm positive, he has very pale gums, and a heavy infestation of fleas. His Protatek tick panel results show he has a positive titer to Ehrlichia Canis, Rocky Mountain Spotted Fever and Babesia Canis. He is under the care of Dr. Christy Soileau and Dr. Jeff Ellis of VCA Preston Park Animal Hospital. Clark will need to gain some weight prior to starting his heartworm treatment and tick disease treatment. He and Lewis appear to be very bonded - no telling what these two "explorers" have seen and been through together.
Clark has not yet been tested with cats or other small animals.
UPDATE 1/7/16
Clark received his first injection of Immiticide for his positive heartworm infection. He tolerated the procedure well and is being kept very quiet in his foster home at this time. His next treatment will occur in approximately 4 weeks.
UPDATE 2/10/16
Clark received his second treatment for heartworms on 2/8 and 2/9. He is being kept very quiet in his foster home for the next 60 days. It has been determined that Clark has a cataract in his left eye, which compromises his vision to some extent.
UPDATE 4/15/16
Clark's follow up heartworm test is still showing positive to heartworms, so he will be retested again in 4 weeks. In the meantime, he will be seen by the Animal Ophthalmology Clinic as the vision in his left eye appears diminished by a cataract.
UPDATE 6/14/16
Clark was seen by Dr. Rachel Ring of the Animal Ophthalmology Clinic for his suspected limited vision. Dr. Ring was surprised at Clark's ability to maneuver, as she said he is essentially blind and suspects he can only see light with some form. There is permanent scarring on both his retinas where one is almost completely detached and the other is partially. The cause of this is most likely severe inflammation from a previously untreated eye infection. No medication is required and the damage is permanent. Clark is also finally heartworm negative, so he is scheduled to complete his medical procedures in the next two weeks!
UPDATE 7/9/16
Clark has completed all of his medical procedures and this boy is ready to find his forever home! It has been a long 8 months for this sweet boy to get well! Your forever home is out there Clark!
Clark's Journey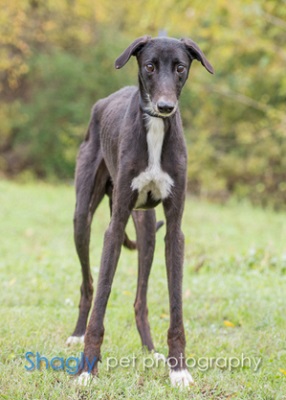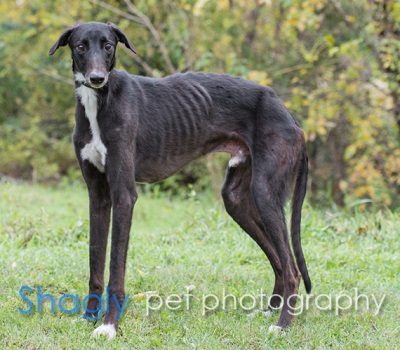 Clark is a very sweet boy and loves people. He prefers being around people and will plop himself down in the middle of where ever they are, regardless of what they are doing. One of his favorite spots is on the rug in front of the kitchen sink when we are preparing dinner - it is not a convenient spot but he doesn't mind getting bumped into. He will also follow us around the house. Although he is on activity restrictions he has shown some sparks of playfulness. He gets along great with the 2 female greyhounds in the house. He does not do as well with male dogs, he will tolerate them, but would need to be watched closely. He does great with kids. He obeys very well - will come when is called and knows to lay on his pillow when commanded. He does not like to be crated, but he has done well without it. When we leave he is confined to the first floor with other pets. He is very loving, enjoys attention, and will make a great companion to anyone.

Although Clark has limited vision he does very well. He gets around the house without any problems and does not bump into things. In the mornings he gets a little disoriented and has a harder time, but he quickly regains his senses and can maneuver fine. He also has more difficulty when it is dark. However, he listens for your voice and will come to you and can be coached.

Clark's Foster Family