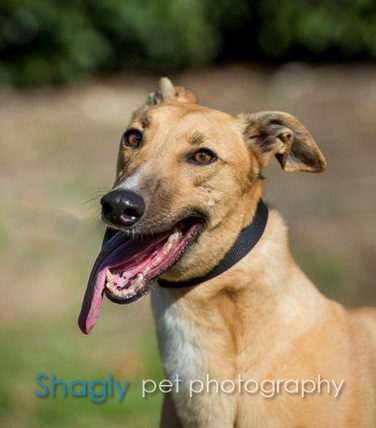 Floozy, aka MRL Easy Date, is a 2-year-old red fawn female born November 17, 2012. Her sire is Iruska All Star and her dam is MRL Race Nite, who is GALT's Gracie who was adopted out in 2014.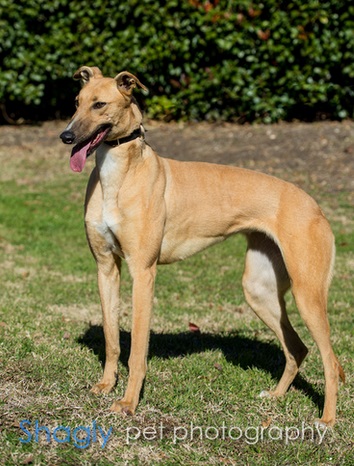 Floozy has no races on record at Greyhound-data.com. She's retiring early and can't wait to have a date with you! She was in a home for a few months, but has returned to GALT to resume her forever home search.
Floozy has passed an initial cat test and is living with them in a foster home.