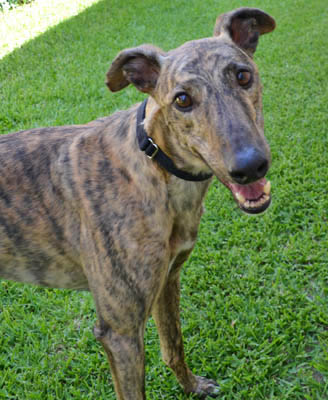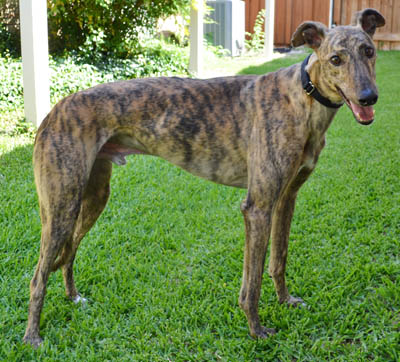 Dutch, aka Bob's Dutch, is a 3-year-old brindle male born January 24, 2010. His sire is Bob's Skeet and his dam is Bob's Dateline. Dutch has 92 races to his credit on Greyhound-data.com, all at Gulf Greyhound Park. His career started on July 23, 2011, and ended on February 7, 2013 with a central tarsal bone fracture.
Dutch should not live with cats or small dogs. He is littermate to Damon, who broke his leg a month after Dutch's injury.
UPDATE 2/15/13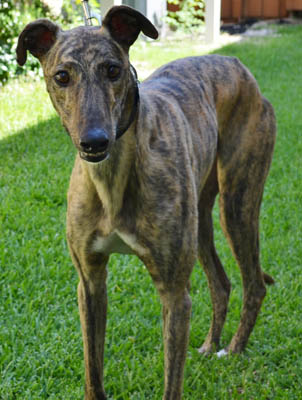 Surgery was perfomed on February 13, 2013 by Dr. Douglas Lange of the Dallas Veterinary Surgical Center to repair Dutch's central tarsal bone fracture of his right hock. The fracture was reduced and stabalized with 4 screws. Dr. Lange feels the surgery should have a good outcome. Dutch will be receiving weekly bandage changes for the next 8 weeks.
UPDATE 5/6/13
Dutch is out of his splint and has finished the rest of his medical procedures. He is walking well, and Dr. Lange believes he has made an excellent recovery. If the screws cause irritation in the future, they may need to be removed.