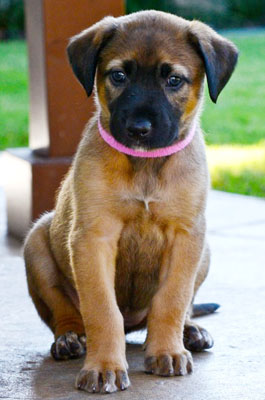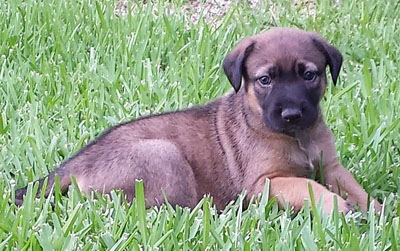 Cutiepie is one of Merlot's 7 pups, born on June 26th. She is a red fawn girl. They were found in an abandoned dog house in Ft. Worth by FWACC, and GALT was called in immediately to take custody of this precious family, our seventh. Merlot appears to be a saluki/greyhound mix; the father's lineage is unknown, but DNA testing is being done. Merlot, being quite ill, had to be separated from the puppies, and they were put in foster care to be bottle fed. They are now eating solid food and thriving! Cutiepie has finished her medical procedures and is ready for her forever home!
Cutiepie was named by Cheryl Coke who said she looked like a precious puppy and wanted to thank all the GALT members who do such wonderful work.
Cutiepie's DNA results are back - momma Merlot is a greyhound/saluki mix and her daddy was a Basenji mix.