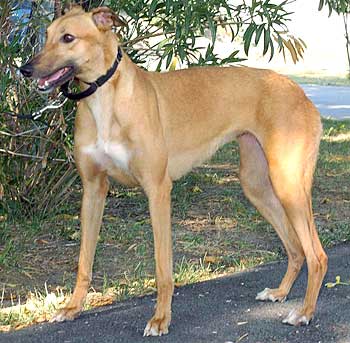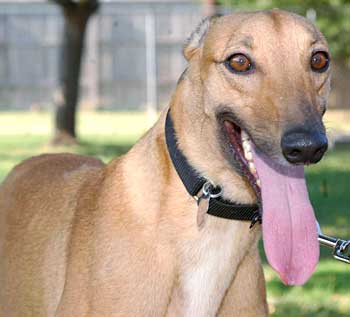 Cupid is a small, 2-year-old, red fawn female, found as a stray along with two other Greyhounds on a hot, dusty afternoon in Mesquite. The three dogs were taken to the Mesquite Shelter; GPA Texarkana took the male and GALT took the two females. One of the girls had apparently been hit by a car, but despite emergency care, Tawney died from her injuries. Nothing is known about the second female, Cupid, aside from the information available from her tattoos that identify her lineage and birthday.
Cupid's sire is Oshkosh Slammer, her dam as Flying Winfrey, and her birthday is January 8, 2004. The owner on record was quite dismissive when contacted, claiming 'that dog was given away a year ago.' GALT decided to name her Cupid in honor of her great-great-grandmother, PKs Cupid, and because her beautiful eyes immediately steal your heart. Cupid's heart, however, may take some time to win over as life on the lam has made her a very shy and frightened little girl. She will need a quiet home and a special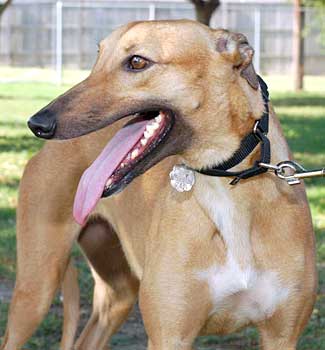 friend to give her the time she needs to learn to trust. Cupid's start in life was rough, but she is now beginning a new chapter and her future holds great promise. It is not known at this time if Cupid is small animal or cat tolerant.