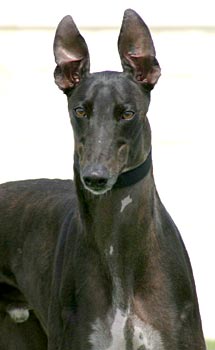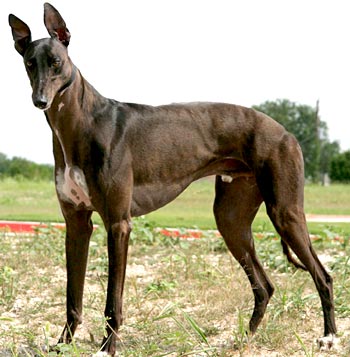 Cannon, aka LRC Forty Black, is a striking 2-year-old black male born April 18, 2006. His sire is Lonesome Cry, making his grand sire Gable Dodge, and his dam is Table Stakes. Cannon is a sibling to Roulette, and like Roulette, has no races listed to his credit on Greyhound-Data. Cannon may not be a winner in the racing circuit, but he sure is in the adoption arena. This is a great boy who is now ready to meet a family he can call his own.
Cannon and cats: Cannon was a little bit leery of the small furry critter that seemed to be a bit mean to him with her hissing and swatting his muzzle. He was a little interested and checked her out, but after he sniffed Molly and she was not very nice to him, he did not want to go by her. I put sweet mannered Pepper down in front of him and she walked down the hall. He followed and sniffed then turned to us and just wanted to be petted. Cannon is cat trainable. Please remember to always use caution and a muzzle when introducing him to new cats. He was also leery of the tile floors. We'll see if he is leery of small dogs later. He had enough for one day.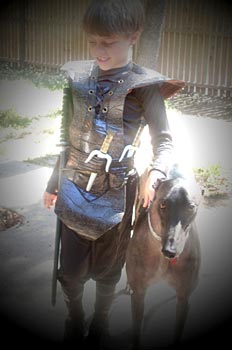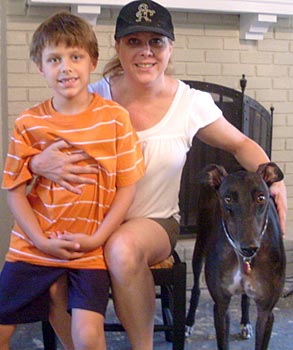 Cannon with his new family. Not pictured is a kitty fur-sister.