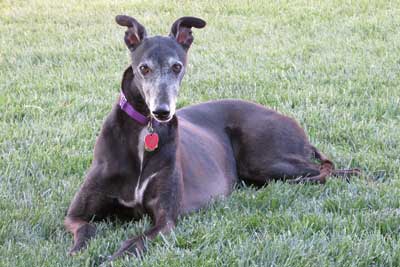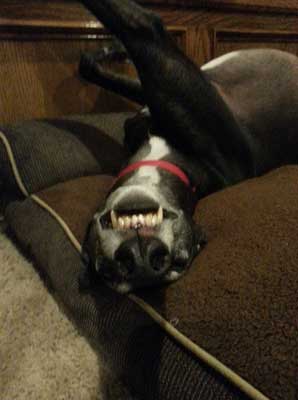 Atlas, GALT #2313
January, 2014 - January 8, 2019,
Beloved and cherished by Lucretia & Bobby England
It is with broken hearts and deep sorrow that we reach out to GALT to inform you that Atlas (GALT # 2313) passed away on 1/8/2019 due to complications that arose during surgery. Atlas had been diagnosed with osteosarcoma and the surgery was to amputate the affected left leg. Our doctor (Craig Walker, DVM) and his staff fought valiantly for Atlas over the past few months, and during surgery, but in the end, were unable to save him.
We thank GALT for allowing us to have Atlas. There are truly no words to describe the joy we felt while he was in our lives or the grief we feel now that he is gone. We watched him grow out of his fears and shyness and were so proud that we could be a part of it. Atlas, though a small guy, had a huge heart and a fierce spirit, his name suited him so well. He brought so much joy into our lives. Whether he was attacking his stuffies, doing yard zoomies or living room doughnuts, requesting car rides, walks in the park or treats he did it full-on and with joy. When he became confident enough to give cuddles and kisses, we were over the moon.
So fly sweet boy and know how much you were loved.
Lucretia and Bobby England