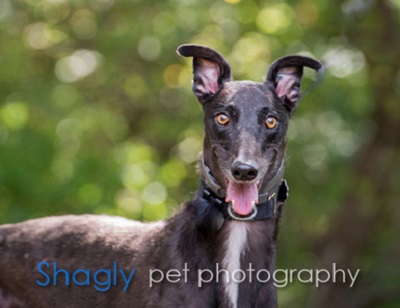 Atlas is a 2-year-old black male born in January 2014. He is double tattooed so his identity cannot be traced at this time. He, along with Mystic, Batman and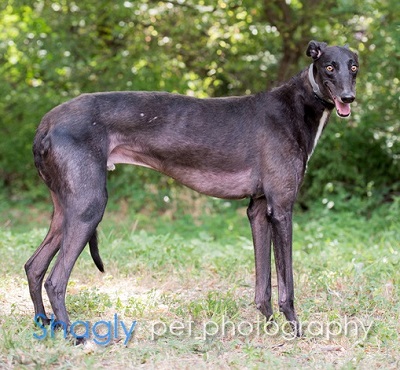 his brother Zeppelin, were part of a seizure by the Austin police department and came to GALT via the Austin Animal Center. Atlas, like his brother Zeppelin, is very shy and skittish. However, he is coming out of his shell faster than his brother, and is ready to audition families for his forever home.
Atlas has passed an initial cat test and is trying out living with cats in a foster home.
Atlas has been in his transition foster home for 3 months and is moving into a regular foster home so he can attend meet & greet events! He came to me as a very shy boy without direction and only barked when you got near his brother, Zeppelin. Atlas has learned to trust and gained some much needed confidence, although he is still a little shy with new two-legged friends approach. He is a very sweet boy who kisses all his new four-legged friends when he meets them.

He is the happiest of pups and loves to run and play in the house with a stuffed toy, tennis ball or rope in tow at all times. He spins circles (honestly I think he is chasing his tail) and then he zooms down the hall. Atlas would do well in a forever home with another brother or sister dog and he loves his sniffy walks – full on nose to the ground. Everything is an adventure with this boy at only 1 year and 9 months, but he will be a treasure for many years to come.

Atlas's Foster Family
More of Atlas