11th Annual Fundraiser Dinner & Gala
Faith, Hope & Charity
The evening was a greyt success and fun was had by all!
See pictures from the event and find out how to purchase images - did you get a picture taken with one of our celebrity attendees?
---
For over ten years, the Greyhound Adoption League of Texas (GALT) has been not only the organization of choice for retired greyhounds requiring adoption services, but often the adoption organization of last resort for many injured, abused, and neglected Greyhounds.
GALT's mission of "No Grey Turned Away" has resulted in unconditional intake of greyhounds no matter what their medical needs are. For some of these greyhounds, the journey to a forever home comes relatively quickly, Many others require vast amounts of medical care to treat broken legs, heart worm infestation, tick borne blood diseases, the ravages of near starvation plus time to heal. As a result of this dedication, GALT saw its annual operating budget increase from about $280,000 in our fiscal year 2009-2010 to nearly $400,000 in our last fiscal year 2010 -2011 due to increased medical and rehabilitation costs for these sick and injured greyhounds.
The monies raised from your ticket and auction purchases will provide the funds needed for GALT to continue to provide care and substance for the injured, sick, abused and neglected greyhounds.
Your FAITH in GALT, your never-ending HOPE that every greyhound has a loving home, and your CHARITY at this event will make that possible.
---
Hotel Information
We have secured a discounted room rate of $143.00 and rooms must be booked by Friday, February 24. If you are interested in reserving a room for the evening, please call Hilton Dallas directly at 817-442-9900 and request a room for the Greyhound Adoption event on Saturday, March 3.
---
Welcome Back John Rhadigan!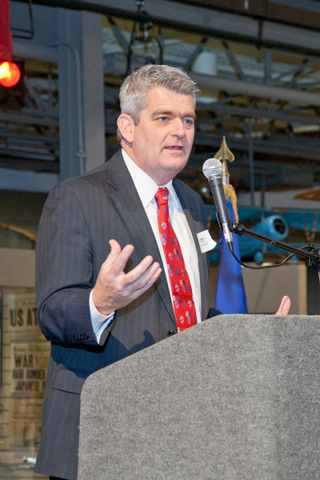 GALT is honored to have John Rhadigan return as our Emcee for the Greyt Gala & Auction this year. In addition to his day job, he loves the Greyhounds!
Rhadigan has been a fixture on FSSW for the last decade, serving as the network's lead anchor for the nightly pregame and postgame shows for FSSW's Rangers telecast. He has also cohosted and contributed to FSSW's weekly magazine show Rangers Insider and traveled on the road with the club to provide features and in-game reports.
He has also anchored pre- and postgame programming for the Dallas Mavericks, Dallas Stars, San Antonio Spurs and Oklahoma City Thunder, hosted the regional sports network's college football studio shows, and co-hosted several of FOX Sports Southwest's other weekly magazine shows, including Mavericks Insider and Stars Insider.
Rhadigan has been recognized for his outstanding work by the Lone Star Chapter of the National Television Academy, the Texas Associated Press Broadcasters, the Dallas Press Club, and United Press International. He's won numerous broadcast awards, including four Lone Star Emmys, five Katie Awards, two Associated Press Broadcasters awards, three International Telly Awards, a United Press International Award, and a National Headliners Award.
---
Many Thanks to Our Event Sponsors
---
Celebrities at the Gala!
GALT is fortunate to have numerous celebrities in the Metroplex that participate in our events and support our mission. Below are the celebrities that are scheduled to appear at this year's Gala.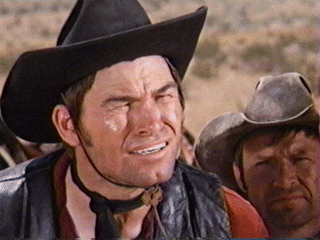 Burton Gilliam is an American actor. Prior to acting, Gilliam was a member of the Coast Guard's boxing team and reportedly posted a record of 201 wins out of 217 fights during his enlistment. Gilliam was credited with winning more Golden Gloves bouts than anyone in its history at that time. Upon completing his Coast Guard enlistment, Gilliam followed in his father's footsteps and joined the Dallas Fire Department, where he spent the next 14 years posted at Station 39 in East Dallas.
While working as a fireman, Gilliam appeared in the role of "Floyd", the desk clerk in the film Paper Moon. He has also appeared in popular motion pictures such as Blazing Saddles and Back to the Future Part III. Gilliam has had roles is several other motion pictures such as Honeymoon in Vegas, Thunderbolt and Lightfoot, Farewell, My Lovely, Fletch, Gator, Telefon, and The Jericho Mile. His television appearances include Alice, Charlie's Angels, The A-Team,The Dukes Of Hazzard, The Fall Guy, and he appeared as a regular on Evening Shade.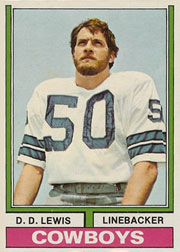 Dwight Douglas "D. D." Lewis is a former American football linebacker in the National Football League for the Dallas Cowboys. He played college football at Mississippi State University and was drafted in the sixth round of the 1968 NFL Draft. Lewis was inducted into the College Football Hall of Fame in 2001.
Lewis was drafted by the Dallas Cowboys in the sixth round of the 1968 NFL Draft. To this day, he holds the Cowboys playoff record with 27 games played. During his NFL career, Lewis played in 12 NFC Divisional Contests, one NFC Wild Card Contest and nine NFC Championship Games. He made five Super Bowl appearances while winning Super Bowl VI and Super Bowl XII.
Lewis wore #50 and played for 13 years, until his retirement after the 1981 season. He was voted the "Most Popular Player" by the Cowboys fans and given the Bart Starr Meritorious Award in 1981.
Lewis was one of the players on the "Doomsday Defense" along with Cliff Harris and Charlie Waters.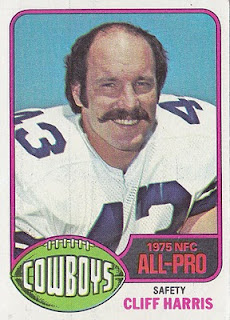 Cliff Harris is a former professional American football safety who played for the Dallas Cowboys of the National Football League for ten seasons.
Harris was not chosen in the 1970 NFL Draft out of NAIA school Ouachita Baptist University, but the Cowboys found him and invited him to training camp. He beat out Cowboys third-round draft choice Charlie Waters for the free safety position his rookie year. He continued as starting safety until his retirement following the 1979 season. During his career he made five Super Bowl appearances, was chosen for the Pro Bowl six consecutive times and was voted All-Pro four times.
Harris was nicknamed "Captain Crash" by his teammates for his reckless pursuit of ball carriers. Cowboy fans were surprised when Harris announced his retirement following the 1979 season at the age of 31 to concentrate on his business ventures. He is in the Arkansas Sports Hall of Fame, the NAIA Hall of Fame and Sports Illustrated writers named him their Dream Team free safety. In 2004, he was a finalist for the Pro Football Hall of Fame. He was added to the Dallas Cowboys Ring of Honor in 2004. Harris finished his ten NFL seasons with 29 interceptions, which he returned for 281 yards and one touchdown, and 18 fumble recoveries, which he returned for 91 yards. He also gained 418 yards on punt returns and 1,622 yards returning kickoffs. He and teammate Waters wrote a book about their Cowboy memories called Tales From the Dallas Cowboys.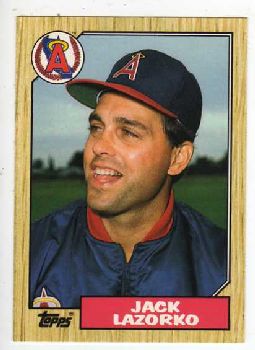 Jack Lazorko is a retired Major League Baseball pitcher. He played during five seasons at the major league level for the Milwaukee Brewers, Seattle Mariners, Detroit Tigers and California Angels. He was drafted by the Houston Astros in the 11th round of the 1978 amateur draft and also was a Texas Ranger in the early 1980's. Lazorko played his first professional season with their Rookie league Gulf Coast Astros and Class A-Advanced Daytona Beach Astros in 1978, and his last with the New York Mets' Triple-A Norfolk Tides in 1993. Lazorko, a former amateur hockey goalie, is probably best known for a highlight reel of his fielding which featured on This Week in Baseball for many years.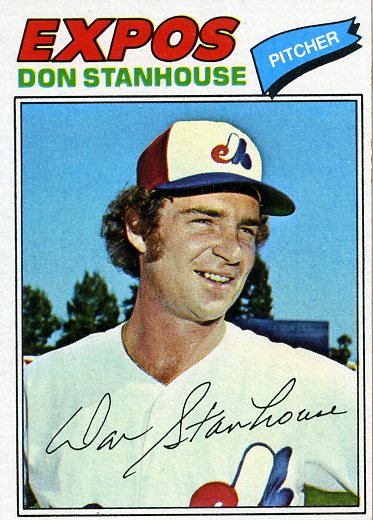 Don Stanhouse is a retired baseball pitcher who had a ten-year major league career from 1972-1980, 1982. He played for the Texas Rangers and Baltimore Orioles of the American League and the Montreal Expos and Los Angeles Dodgers of the National League.
Shuttled back and forth from the bullpen to the starting rotation with the Rangers and Expos, Stanhouse excelled in 1978 after joining the Baltimore Orioles, where Manager Earl Weaver employed him as a full-time closer. Stanhouse finished 3rd in the American League in both 1978 & 1979 in saves, recording 45 over that span, helping the Orioles capture the American League Championship in 1979. He was selected to the American League All-Star team in 1979.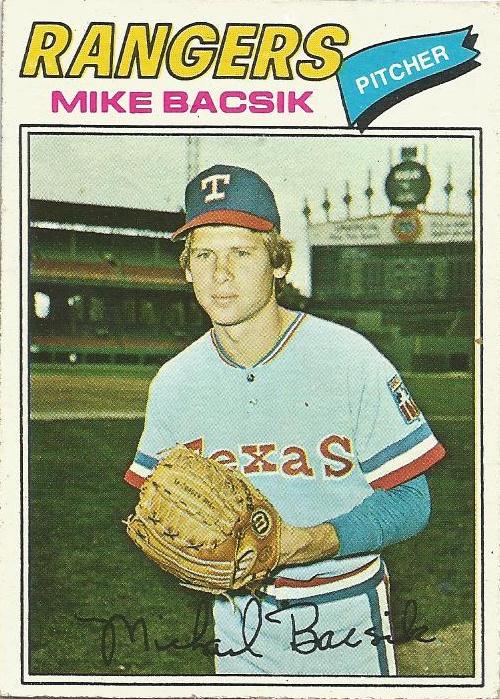 Mike Bacsik is a retired Major League Baseball pitcher who played most of his career with the Minnesota Twins. Previously, he played with the Texas Rangers, and was invited to spring training with the Seattle Mariners in 1981, but did not make the roster.
Bacsik was one of 30 pitchers who pitched to Hank Aaron while Aaron was on 755 home runs, in 1976. Coincidentally, his son, Mike Bacsik, pitched to Barry Bonds when Bonds was on 755 home runs. Aaron went 1 for 2 against the elder Bacsik with a single; Bonds went 3 for 3 against the younger Bacsik with a double, a single and the record-breaking home run.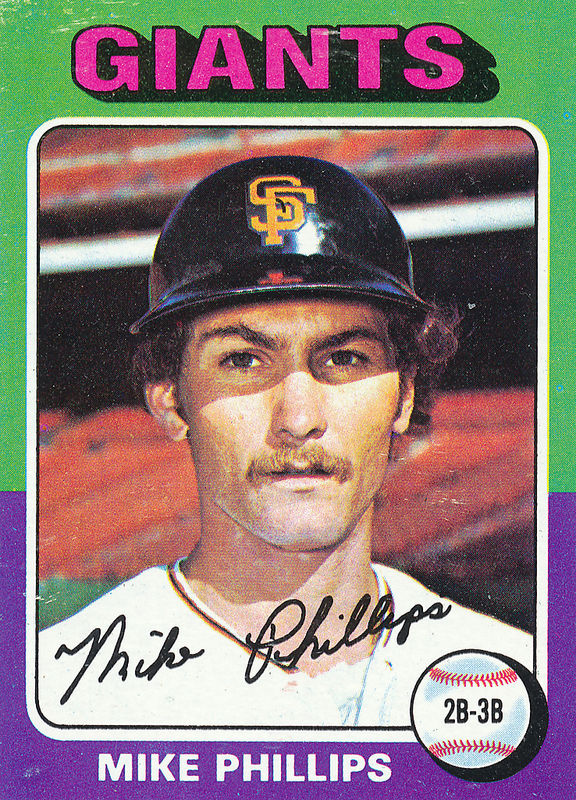 Mike Phillips is a veteran of professional baseball who played shortstop, second base, and third base in the majors from 1973-1983. The first-round draft choice of the San Francisco Giants in 1969, he saw action for the Giants, New York Mets, St. Louis Cardinals, San Diego Padres, and Montreal Expos.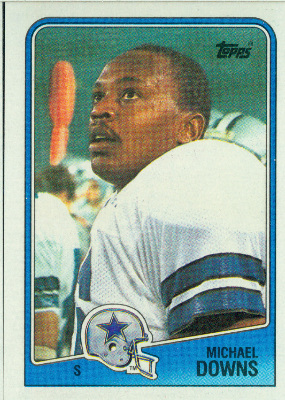 Michael Downs is a former American football safety in the NFL, having played for the Dallas Cowboys (1981-1988) and the Phoenix Cardinals (1989). He is a 1977 graduate of South Oak Cliff High School in Dallas. He was signed by the Dallas Cowboys in 1981 as a rookie free agent safety from Rice University. He became the third rookie in Cowboys history to begin the season as a starter. Playing against the Washington Redskins in the season opener, he intercepted a Joe Theismann pass in the first quarter. He played for the Cowboys from 1981 to 1988. His best season came in 1984, when he led the team in interceptions with 7 and had 3.5 sacks, and was named All-Pro and All-NFC.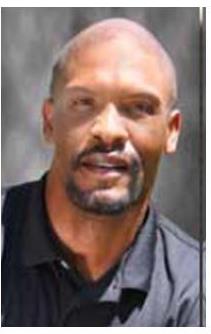 Terry Drake is the new director of outreach ministries at Arms of Hope. He played in the Canadian Football League until 1983 when an injury forced his retirement. Drake then turned to the world of coaching and was named Coach of the Year in both Florida and Texas. He has four AAAA State Championship rings on his mantle. In his new role at Arms of Hope, Drake will use his coaching skills to help abused, neglected or otherwise underprivileged youth as a member of the staff.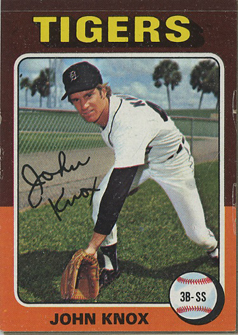 John Knox is a retired American professional baseball player. He was a second baseman in Major League Baseball who played in four seasons with the Detroit Tigers from 1972-1975. Knox attended Bowling Green State University and was drafted by the Tigers in the eighth round of the 1970 Major League Baseball Draft. He played in 124 games for the Tigers, 69 at second base. Knox had a career batting average of .274 with a .335 on base percentage, 60 hits, 21 runs, 11 RBIs, and seven stolen bases. His best season was 1974, when he hit .307 and played in a career-high 55 games.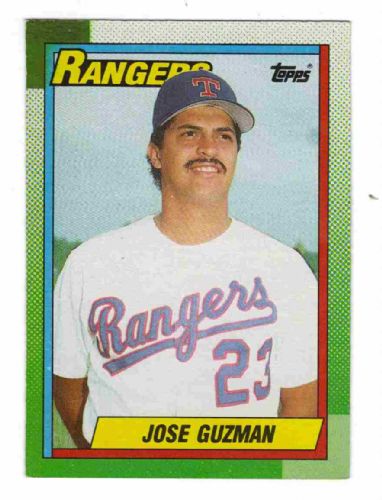 Jose Guzman is a former professional baseball player who pitched in the Major Leagues from 1985-1994. Guzman was signed by the Texas Rangers as an amateur free agent on February 10, 1981. He made his major league debut on September 10, 1985 against the Oakland Athletics. He remained with the Rangers for six seasons winning the 1991 MLB Comeback Player of the Year Award. In December, 1992, Guzman signed as a free agent with the Chicago Cubs. On April 6, 1993, in defeating the Atlanta Braves 1-0 at Wrigley Field, Guzman had a no-hitter broken up by an Otis Nixon single with two out in the ninth-the only hit he would allow. The no-hitter would have been the first pitched by a Cub (and, in fact, the first the Cubs had been involved in) since Milt Pappas in 1972. He remained with the Cubs for one more season pitching his final game on May 23, 1994.
From 2004 to 2009, Guzman worked as a Spanish language radio broadcaster for the Rangers.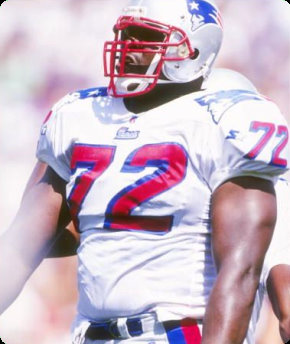 Devin Wyman is an American football player who played for both the NFL and the Arena Football League. Wyman was drafted in the 6th round of the 1996 NFL Draft by the New England Patriots. Playing in 15 games with 4 starts over two seasons with New England, Wyman spent the 1998 NFL season on injured reserve before leaving the team following the season.[3] Prior to the 1999 NFL season, the defensive tackle signed with the Minnesota Vikings and was allocated to NFL Europe to play for the Barcelona Dragons.
Wyman began his Arena Football League career with the San Jose SaberCats in 2003. Staying with the team until 2005, Wyman was part of the SaberCats team that won ArenaBowl XVIII. The Kentucky State alum left San Jose for the Dallas Desperados in 2006. Wyman left Dallas in 2007 for the Utah Blaze. Following his first season with Utah, Wyman resigned with the team on August 2, 2008. Devin travels the country telling on the field stories, giving strength demonstrations and encouraging kids to make positive life choices through Champions for Today.
---
GALT's Injured Reserve Statistics
Over the past five years, GALT has treated 284 greyhounds on Injured Reserve. These greyhounds have come from many sources: breeders/farms/kennels, cruelty seizures, track injuries, owner surrenders, shelters and strays. Countless volunteer hours have been spent on these dogs - not only medically but from a fundraising perspective as well. GALT currently has 24 dogs on Injured Reserve.
The reasons for being on the Injured Reserve list varies but over the past five years, these top three reasons have led the way:
Broken Leg - 84 dogs (avg cost $3,550 each)
Ehrlichia - 74 dogs (avg cost $1,500 each)
Heartworm - 49 dogs (avg cost $2,800 each)
Famous broken legs
Who could forget the Three Amigos? Levi, Prancer and Wagner proudly represent all their fellow Injured Reserve greyhounds with broken legs. Cost to treat all three? Over $11,000.
Record Number of Heartworm Positives
GALT currently has 15 Heartworm positive dogs - this is a record! Among them are two from the Thank Heaven Eleven greyhounds found last year. Estimated cost to treat all fifteen - over $42,000.
Ehrlichia and other Tick-borne Diseases
Five dogs are currently on the Injured Reserved list for Ehrlichia - a tick borne disease that is very common in Texas. Estimated cost to treat - over $7,500.
Your support enables us to take care of those who need us the most and we celebrate together as each one is moved to the Available Roster and on to a forever home.
These accomplishments are the result of each of you giving your time, talents, energy and funds to the greyhounds. It is your continued encouragement that helps GALT to continue to live "No Grey Turned Away" every day.
---
Enjoy this Picture Slideshow from the Event
These pictures and many more are available for purchase here. Did you get your picture taken with one of the celebrities? You can purchase one image for $15, three for $30, or five for $50. These will be digital images that you can have printed or enjoy on your computer. Proceeds from the picture sales will directly benefit the greyhounds. Also, see a video from the event!