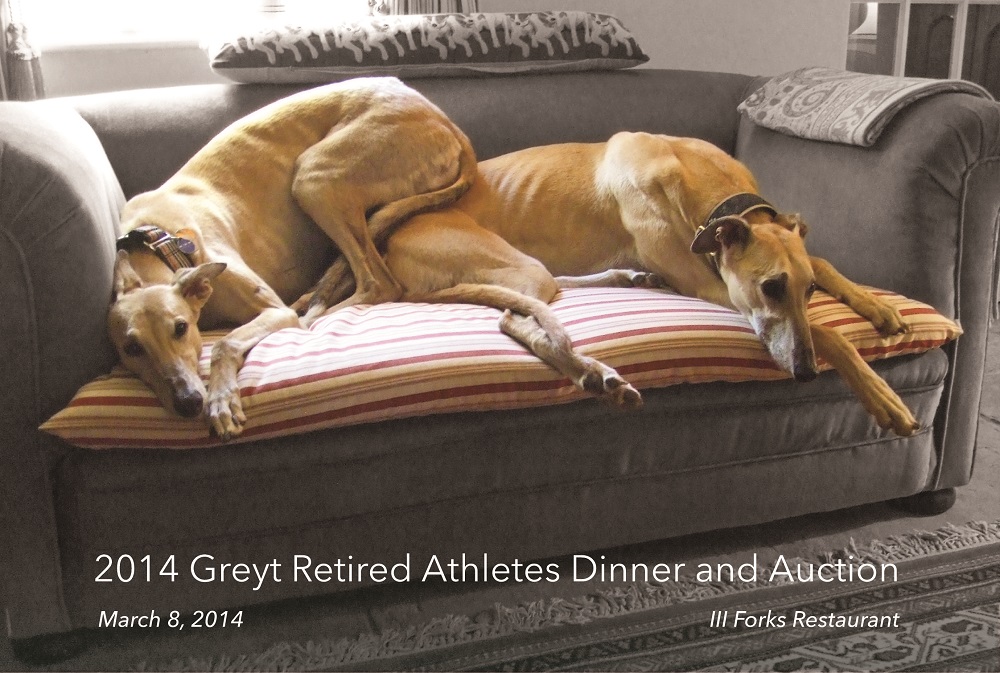 After an absence of several years, GALT returned to III Forks Restaurant for the Greyt Retired Athletes Benefit Dinner & Auction this year - and now we are wondering why we stayed away so long! The food was FABULOUS - kudos to the III Forks chefs! And the greyt food was matched by stellar service from the restaurant staff.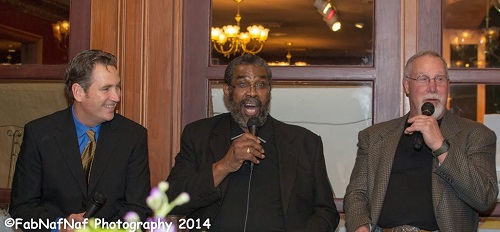 This year we welcomed a very special first-time guest - Mean Joe Greene, the cornerstone of the infamous "Steel Curtain" from that pesky NFL team in Pittsburgh which gave the Cowboys and so many other teams fits back in the 70s. Joe was joined by one of his biggest competitors, Cowboy great Randy White - and the GALT crowd enjoyed hearing these two NFL stars compare stories when interviewed by our emcees, Brady Tinker and John Rhadigan. Brady and John also welcomed and interviewed GALT fan favorite, actor Burton Gilliam of "Blazing Saddles" fame - among other memorable Hollywood roles.
Other retired athletes recognized at the dinner were the following Major League Baseball players:
Jose Guzman
Jack Lazorko
Don Stanhouse
Mike Bacsik
Throughout the evening, the dinner attendees were able to mix/mingle, get autographs and have their pictures taken with all of the celebrity guests and our special greyhound ambassadors - Kissie, Jill and Trigger.
Photographs from the event can be seen and downloaded here. If you have any questions, please contact the photographer, Nafeisa Shukair, at 816-674-2536.
The live and silent auctions were the highlights of the evening - and the main reason for the event, i.e. to help raise funds to defray GALT's ever-growing medical, boarding and other operating expenses. Bidding was hot and heavy, with many items going for premium prices. Our auction donors and bidders were incredibly generous this year, so we had a terrific array of items that generated significant funds for the hounds, including:
Vacation homes/condos in Angel Fire, Santa Fe and Las Vegas
A Texas Rangers suite for fourteen people, including all food and beverages
Several golf outings, including two foursomes with Chuck Greenberg at exclusive Vaquero Country Club
A catered dinner for 10, paired with a sitting for a 14 x 17 Imperial Portrait by Gittings Dallas
A Pittsburgh Penguins jersey autographed by Sidney Crosby, captain of Team Canada, winner of the Olympic Gold Medal in Sochi
A hand-made greyhound quilt honoring four very special Rainbow Bridge greys – Rachael, Stewart, Eddy and Skinny Minny
"Hail Mary Pass" Staubach-Pearson Framed Photos and numerous other Cowboys/sports memorabilia
Some gorgeous jewelry and works of art
Doggie gift baskets, restaurant / salon gift certificates and more!
A special push was made for new members and upgraded memberships at the event, and Melissa & Chris Tomczak were the winners of the "members-only" raffle. Many of the attendees enjoyed participating in the popular wine pull, with a number of lucky "pullers" coming away with some incredible premium wines.
In addition to the donors, bidders, members, other attendees and our fabulous volunteers, our heartfelt thanks go out to our terrific sponsors who helped make this wonderful event possible:
Diamond Sponsors
---
Gold Sponsors
---
Silver Sponsors
---
Bronze Sponsors
---
---
---
---
Honorarium Sponsors
Helen Manning in Honor of Poppy

Melissa & Chris Tomczak in Memory of Hanna

Rita & Chris Wulke in Honor of Ava

Andy & Barb Berner in Memory of Gaea

Peter & Patti Burns in Honor of Zinnia and Clover

John & Susie McQuade in Memory of Sam, Delbert and Misty Rose

Ron & Barb Christian in Memory of Hondo