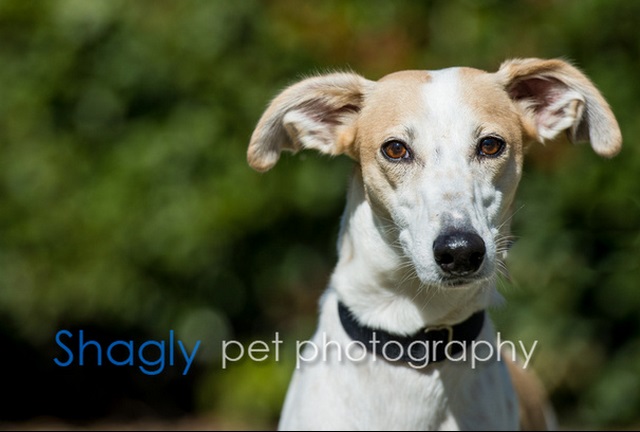 Wick is a small white & fawn male who was found as a stray in Brownsville. He is estimated to be about 2½ years old. Wick has tested positive to heartworm and his treatment will begin as soon as a foster home is found.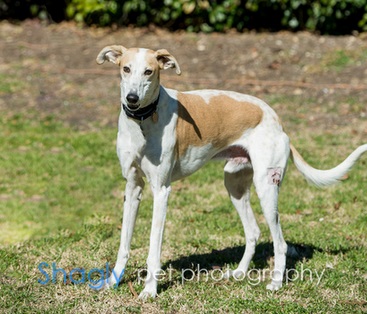 Wick passed an initial cat test but has not yet lived with them in a foster home.
UPDATE 9/29/14
Wick had his first heartworm treatment last week and is being kept very quiet and calm in his foster home.
UPDATE 10/23/14
Wick completed his second round of heartworm treatments. He tolerated the procedure, and he is being kept very quiet and calm in his foster home. It will be at least 90 days before he will be rechecked.
UPDATE 1/12/15
Wick was retested for heartworms and he is still testing positive. He will be kept quiet in his foster home another 30 days and will be retested at that time.
UPDATE 3/30/15
Wick is still testing positive for heartworms. He will start another round of treatments in the next few days.
UPDATE 6/10/15
At long last and nine months after starting treatment, Wick is finally testing negative to heartworm! This little boy is ready to find his forever home!
UPDATE 10/9/15
Wick's current foster home noticed he had a "skip" in his gate on his walks. X-rays revealed that his right hip socket is completely out of place. Wick was referred to Dr. Bob Radasch of Dallas Veterinary Surgical Center who confirmed that FHO surgery is needed. Surgery is scheduled for the week of October 19th. Wick will have an approximately 4 week recovery period.
UPDATE 11/4/15
Wick's FHO surgery was performed on October 28, 2015; he will be closely supervised for the next 4 weeks, and he is starting physical therapy on November 11, 2015.
Update 12/15/15
Per Dr. Radasch, Wick's leg is healed and he is ready to go!