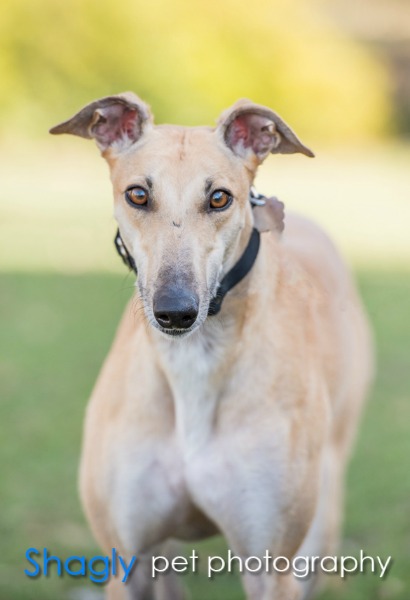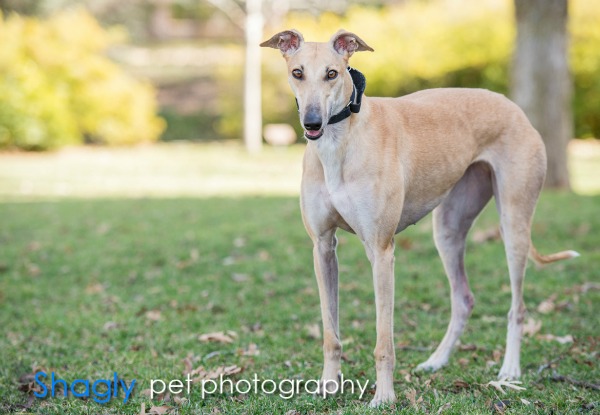 Whisper, aka R's Whisper Girl, is a 3-year-old red female born August 2, 2010. Her dam is Gable Pimiento and her sire is Rhythmless, making her half sibling to Milady who was adopted early this year. Whisper has 80 races on record from April 24, 2012 to September 14, 2013, all at Gulf Greyhound Park except for the first race which was in Abilene. She recently suffered a plantar ligament tear while training, and is scheduled for evaluation and surgery at the Dallas Veterinary Surgical Center on Friday, November 1st.
Whisper has passed an initial cat test.
UPDATE 1/17/14
Whisper was evaluated and surgery was performed on November 1, 2013, by Dr. Bob Radasch of the Dallas Veterinary Surgical Center. A six hole plate was implanted along with six screws. Whisper received weekly bandage changes; however she developed a bad bandage sore on her heel which necessitated the removal of her cast at an early stage. Surgery was required to close the wound on December 20 and sutures were removed January 2. Whisper is being scheduled to complete her medical procedures in the next several weeks.
UPDATE 1/31/14
Whisper has completed her medical procedures and is now ready to find her forever home!