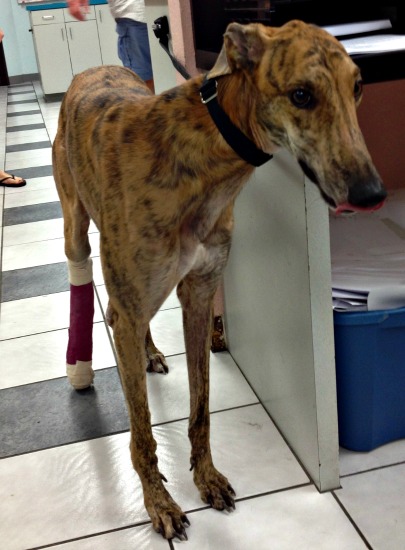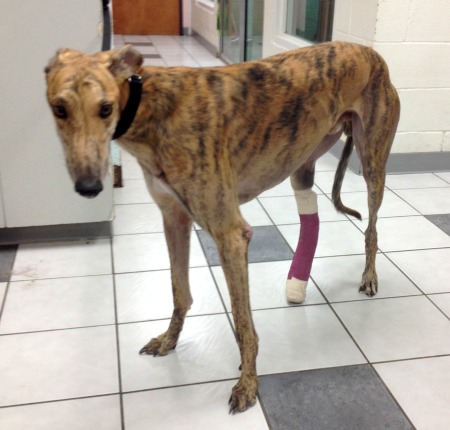 Vic, aka Slatex Victor, is a 2½-year-old brindle male born January 8, 2012. His sire is Flying Hydrogen and his dam is Slatex Disco. Vic has 68 races on record, all at Gulf Greyhound Park. He started on July 20, 2013 and finished on August 1, 2014 with a right hind leg broken in three places.
Vic has not yet been tested with cats or other small animals.
UPDATE 8/9/14
Vic went into surgery at the Dallas Veterinary Surgical Center to undergo repair of his broken leg. Vic's vital signs were good throughout the surgery, but he passed away suddenly and unexpectedly afterward. Vic was not with GALT for long, but he is much mourned by all of us.