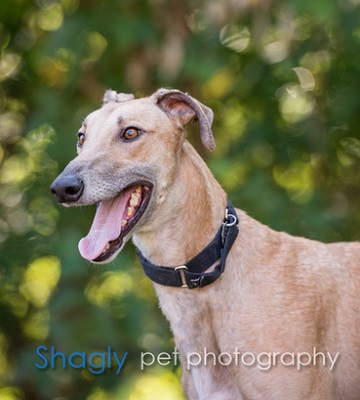 Trooper is a 4-year-old fawn male born in September 2011. His litter number is double tattooed, so his true identity cannot be traced.
Trooper was found in the Forest Hill area of Fort Worth, and taken to the Humane Society of North Texas by a Texas State Trooper - hence his name. He was very thin and suffered from a fungal skin infection all over his body as well as the tick-borne disease Ehrlichia Canis. Trooper has been successfully treated for both conditions. The results of his PCR (Polymerase Chain Reaction) test are negative to all tested tick-borne diseases, so he has now completed all his medical procedures. Ironically Peanut was found in same Forest Hill area suffering from the same identical conditions.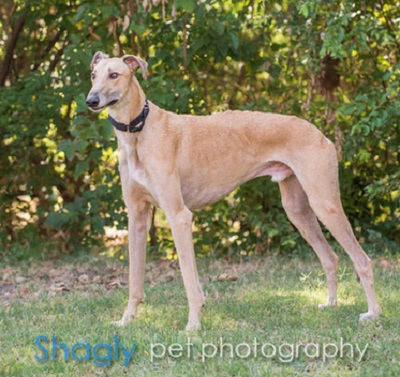 Trooper has not yet been tested with cats or other small animals.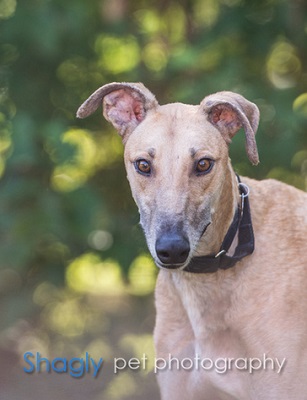 UPDATE 8/18/15
Trooper has been diagnosed with a fungal infection of his skin - all over his body. He has been receiving antibiotics daily along with medicated baths twice a week, and his skin is already looking better. Trooper and Peanut were found in the same areas of Fort Worth, and both are suffering from the same illnesses - fungal skin infections along with Ehrlichia Canis.