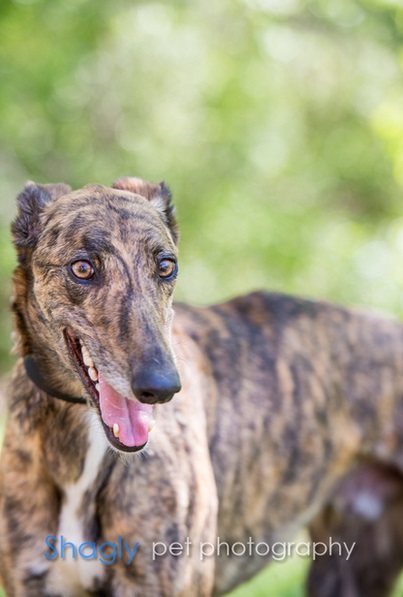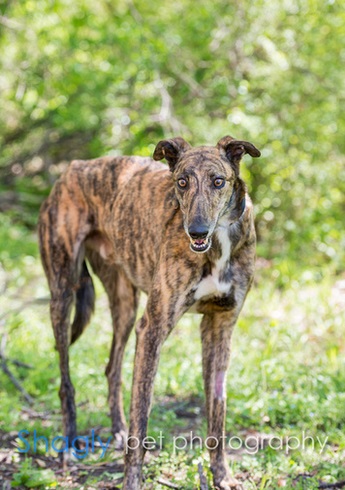 Tiger is a 4-year-old brindle male found as a stray on a golf course in Arlington, so of course he's been named after Tiger Woods! He is tattooed, and according to the NGA is part of an unregistered litter born on April 13, 2010.
Tiger's Protatek test results have been received, and he is positive to Ehrlichia Canis at a fairly substantial titer and Babesia Canis at a low titer. Treatment has started and will continue for at least 6 to 8 weeks.
Tiger was a little too persistent during his cat test - he has currently been deemed cat intolerant.
UPDATE 7/5/14
Tiger has been successfully treated for his positive titers to Ehrlichia Canis and Babesia Canis. His PCR test results dated July 1, 2014, are negative to all. He is ready to find his forever home!