Seniors are the best kept secret in the Greyhound World.
Please consider giving an older greyhound a special place in your heart!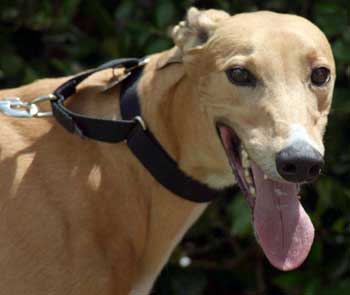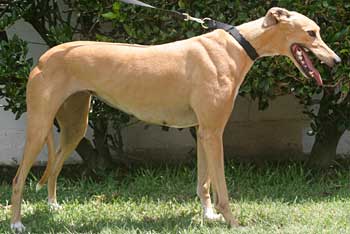 Piper, formerly Stinger, aka San Tan Stinger, is a red fawn, 11-year-old female born October 2, 2000. Her sire is Twilite Reward and her dam is San Tan Hi Noon. Piper raced an impressive 136 races starting January 31, 2003 at Gulf Greyhound Park and ending August 8, 2004 at Corpus Christi. After her racing career was finished, she was bred to the famous Irish greyhound, Bold Mossy, and whelped 6 pups on October 5, 2005. She is a very personable girl who gets along well with other dogs and cats.
Piper was in a home for four years, but it was not to be her forever home and she was recently returned to GALT through no fault of her own. When Piper was returned, she tested heartworm positive. Treatment started on October 20, 2011, and today, January 24, 2012, more than 3 months later, Piper is heartworm NEGATIVE! This sweet, sweet girl is ready to find her forever home!