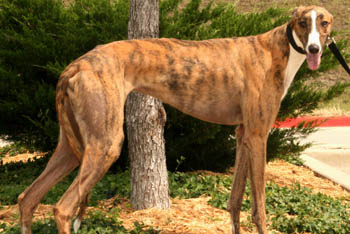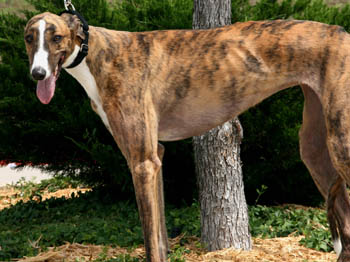 Sis, aka Sissy, is a 2-year-old brindle female born June 2, 2010. Her sire is EZ Shock Alot, and her dam is EZ Twisted Sis. Her dam died when she was only 2 weeks old. The farm where Sis was born went out of business due to the owner's health, so, she originally came to GALT as a puppy.
After being in a home for over a year, she has returned to GALT due to no fault of her own. Check out this beautiful girl with her gorgeous white nose stripe!
After spending more time with cats, Sis has decided she'd rather stalk them than ignore them - no kitties for Sis.