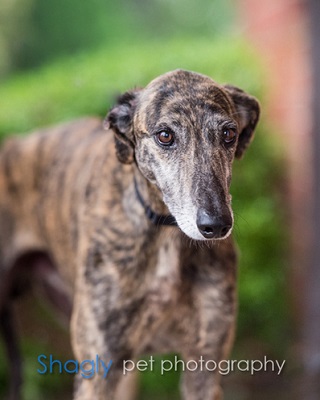 Shelton is a brindle male greyhound found as a stray in Alvaredo. He is estimated to be between 3 and 4 years of age.
Shelton has not yet been tested with cats or other small animals.
Shelton tested positive to the tick-borne disease Ehrlichia Canis, and his treatment has begun.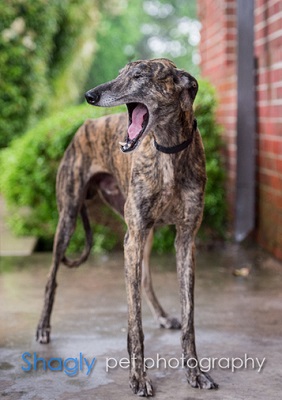 UPDATE 6/8/15
Shelton has finished his medication for Ehrlichia Canis, and he will be retested in approximately 2 weeks to recheck his titer.
UPDATE 7/3/15
Shelton has been successfully treated for Ehrlichia Canis, and he has a negative PCR test. He has completed his medical procedures and is ready to find his forever home!