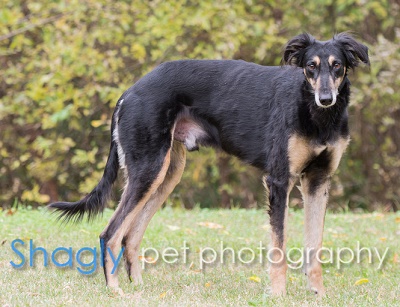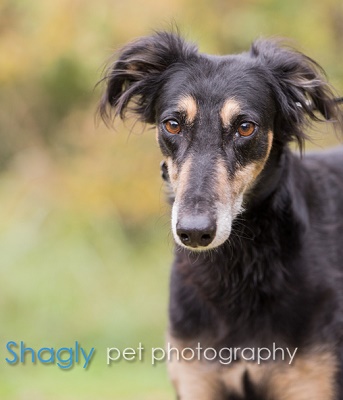 Saturn is a black and tan male saluki/greyhound who is part of a cruelty surrender of 8 from west Texas on September 21, 2016. Saturn was taken to Animal Medical Center in Amarillo where he is under the medical care of Dr. Wick Culp and his caring staff. All of his medical tests are pending, and he is very thin. Saturn has passed an initial cat test, but has not lived in a home with cats yet.
UPDATE 10/1/2016
Saturn's medical tests show he has a positive titer to Ehrlichia Canis. Treatment has begun and will continue for approximately six weeks.
UPDATE 11/1/2016
Saturn has gained some much needed weight and his coat is looking much healthier. He continues to be treated for his positive titer to Ehrlichia Canis.
UPDATE 1/27/2017
Saturn has completed his treatment for Ehrlichia and has a negative PCR (Polymerase Chain Reaction) test. He has also completed all of his medical procedures.
Watch more of Saturn
Saturn is a very loving, laid back handsome boy. Walks, a nap, a good meal, being petted and groomed are his favorite things. He sleeps thru the night (and a lot of the day...hey, he's a sight hound). Trusting humans and gaining confidence is still a work in progress for Saturn. He's a good, loving boy just trying to overcome his past. He has just started to wag his tail!!! He doesn't jump up on you, the furniture or counter surf. But something he will do is steal your heart with his gentle spirit and dreamy eyes. He will make a perfect family member for a quiet household.

Saturn's Foster Family