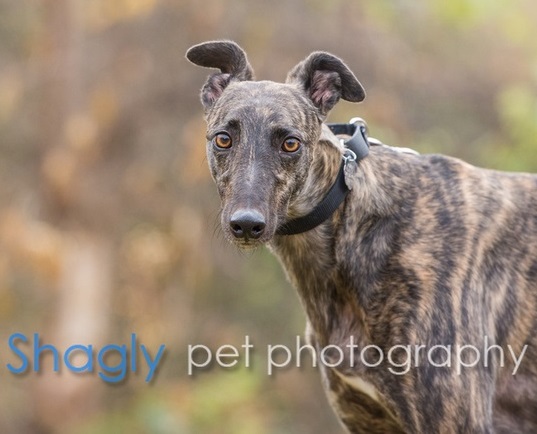 Sails, aka Bob's Sales, is a 2-year-old dark brindle female born March 22, 2012. Her sire is Bob's Skeet and her dam is Bob's Ikea. Sails has 46 races on record, all at Gulf Greyhound Park. She started on October 8, 2013 and ended on August 14, 2014 with a broken left rear hock.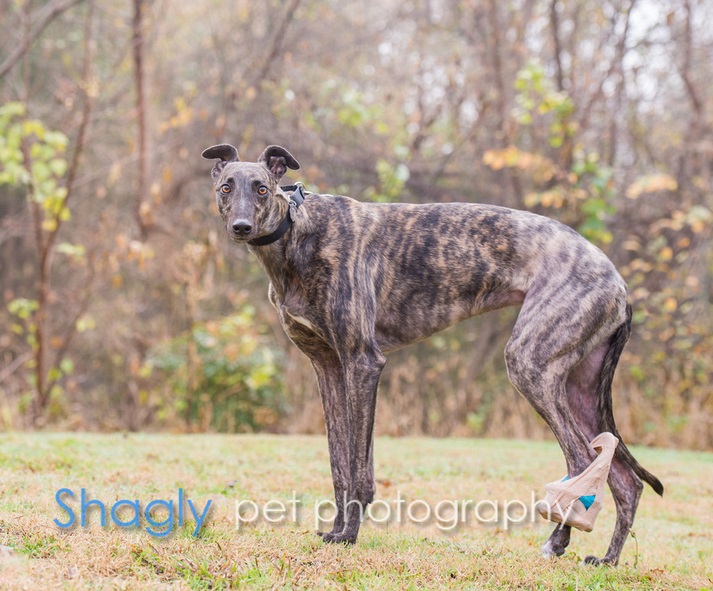 Sails has not yet been tested with cats or other small animals.
Sails is scheduled for surgery on August 21 with Dr. Radasch of the Dallas Veterinary Surgical Center.
UPDATE 8/22
Sails's surgery went well. Dr. Radasch put in a 6 hole plate with lag screws and expects her to be in a splint with weekly bandage changes for at least 6 weeks. She will be kept calm and quiet in her foster home during her recovery.
UPDATE 11/7
When Sails was completing her medical procedures, X-rays revealed that two screws had broken and the plate had partially pulled off the bone. Surgery was performed again by Dr. Radasch with the removal of the bone plate and broken screws. An external fixator was then designed and put in place. The apparatus will stay in place for approximately 10 weeks until the leg is completely healed.
UPDATE 1/6/15
Sails had x-rays of her leg today. The bone is healing well, and she will continue in the external fixator for one more month.
UPDATE 2/6/15
Sails is out of her external fixator and has a clean bill of health from the surgeon!