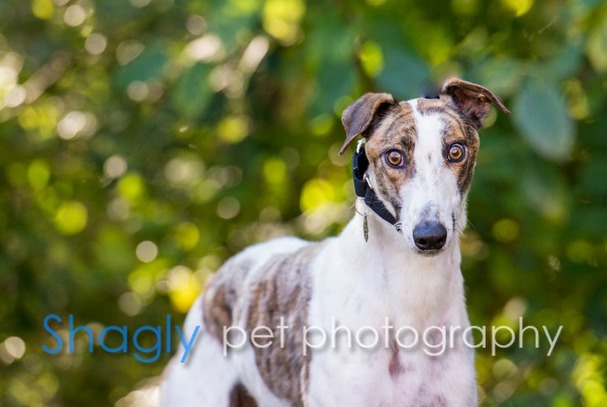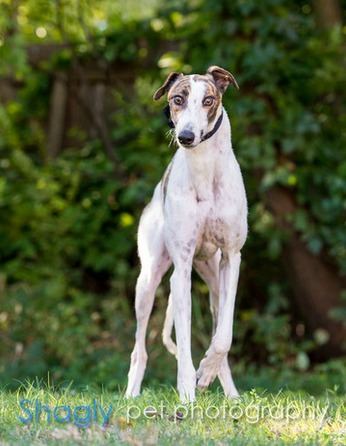 Sabi is a 1½-year-old white and brindle female born August 19, 2013. She was not individually registered with the NGA, but her sire is Aztec Fortress and her dam is Flying Sushi.
Sabi, along with littermate Nori, washed out of training and so has no races on record. What a matched pair of cuties!
Sabi was in a home for about three months, but was not thriving as an only dog. She had some digestive issues which were diagnosed by Texas A & M Gastrointestinal Laboratory as small intestinal bacterial overgrowth. Sabi's treatment regime includes a special prescription diet, along with Tylan powder twice a day and a probiotic. She is doing very, very well.
Sabi has passed an initial cat test and is living in a foster home with cats.