Seniors are the best kept secret in the Greyhound World.
Please consider giving an older greyhound a special place in your heart!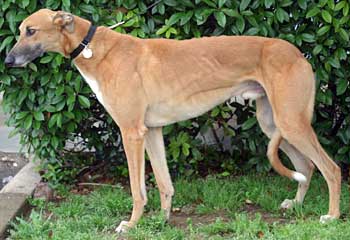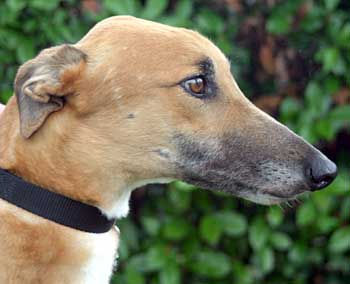 Rambler, aka Boc's Rambler, is a handsome 10-year-old red fawn male, born February 24, 2003. His sire is Unruly Thomas and his dam is Holland Angie. Rambler's racing career of 85 races started September 11, 2004 in Iowa, and he finished at Valley Race Park in Harlingen, TX on February 19, 2007. During this 2½ year period, Rambler "rambled" around Colorado and Iowa, racing at numerous tracks in both states. Rambler is a big handsome boy with personality plus! Rambler was in a home for six years, but has returned to GALT due to family health and financial difficulties. New pictures coming soon - these are his pictures as a 4 year old.
He is not cat tolerant.