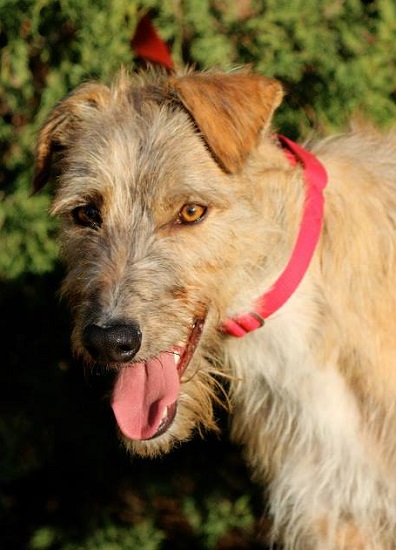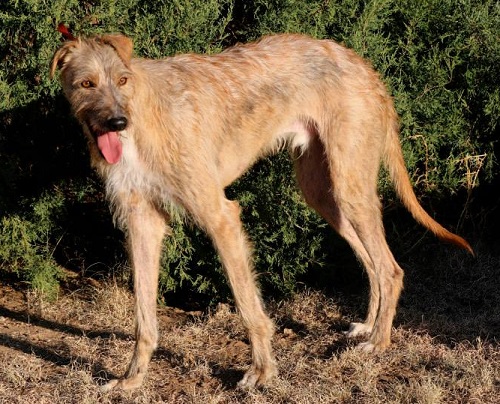 Prince is a young fuzzy brindle male who was seized as part of a cruelty case in Tulia, TX along with Sasha. He was in very neglected shape when seized - extremely thin with large sores. However, he was kept for a while by the officer who rescued him and is now in good shape. Prince is estimated to be a year and a half old - he's a big, friendly boy. His DNA test confirms the obvious - that he's a greyhound mix. Prince has tested positive to the tick-borne disease Ehrlichia and will undergo treatment with antibiotics.
Prince is not considered cat tolerant at this time.
UPDATE 1/19/15
Prince completed part of the three step process for the treatment of his Ehrlichia Canis. His treatment will last for the next 45-60 days.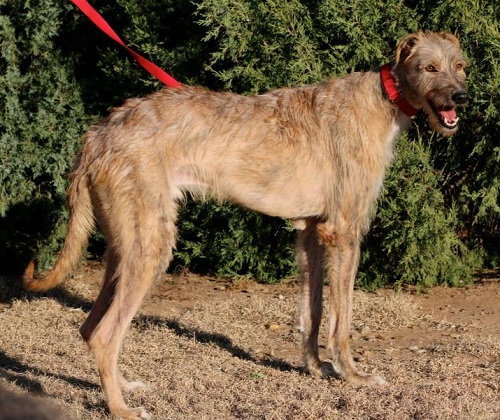 UPDATE 4/10/15
Prince's test results show a successful treatment for Ehrlichia! He is ready to find his forever home.