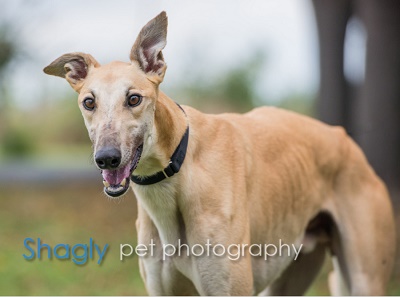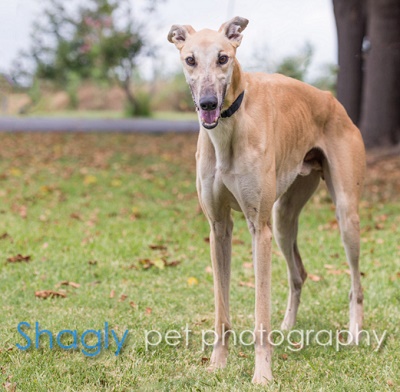 Payday, aka Where's I'm Paid, is a 3-year-old red fawn male born June 22, 2013. His sire is Where's Big Cash and his dam is Flying Thoreau. Payday has 74 races on record in Florida from 2015 to 2016.
He has not yet been tested with cats or other small animals.
Payday is a doll. He has 2 favorite things - People and Stuffies. Wherever his people are is where you are going to find him, probably with a stuffie tucked up underneath him. He loves to arrange his stuffies all around the house but never tears them up. Payday is very affectionate. He loves to give sweet little kisses and snuggle. He loves kids and adults equally. Payday is a good eater who has never shown any food aggression. He will clean out any leftover he finds in our greys bowls if they leave anything. He loves to go outside and roll around in the yard or just lay in the grass to work on his tan. He walks well on a leash and rides well in the car. Payday will make a great addition to any family......could it be yours????

Payday's Foster Family
Payday was part of the Greyt 32 Arrival!