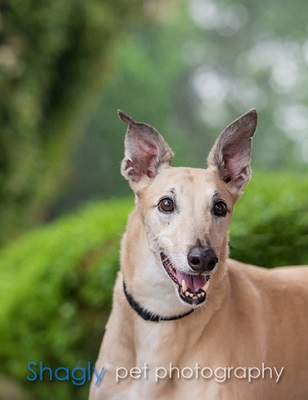 Pancho is a handsome, almost 9-year-old fawn male born June 12, 2006. His sire is Dodgem By Design, making his grand sire the late famous Gable Dodge, and his dam is Nottie Lady. Pancho and Lefty are siblings, along with 3 other males, none of which were individually registered with the National Greyhound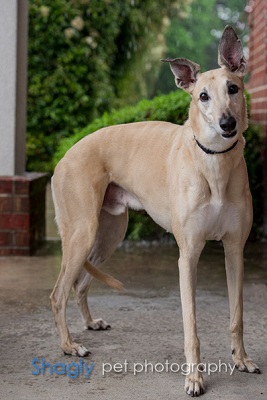 Association by the owner. Although both boys spent time at a Florida track, neither one has a racing history. So neither boy had the opportunity to perhaps become a legend like Townes Van Zandt's famous "Pancho and Lefty." Pancho is the more reserved of the boys. Pancho was in a home for six years, along with Miss Jiffy, but has just returned to GALT due to no fault of his own. He is happy guy who loves napping and playing with balls. He also knows how to sit and shake!
Pancho is cat and small dog tolerant.