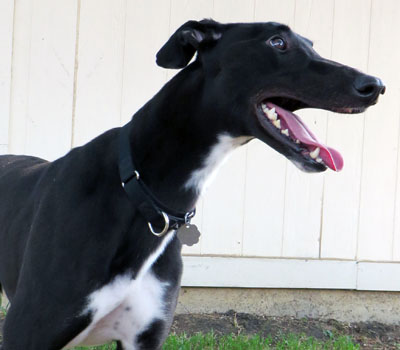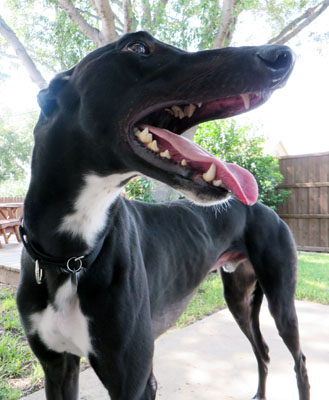 Othello, aka CTW Othello, is a 2-year-old black male born July 13, 2011. His sire is Trent Lee and his dam is CTW Pop a Wheely, making him half brother to Witty. Othello suffered a broken hock before his racing career got started. He is scheduled for surgery at the Dallas Veterinary Surgical Center.
Othello has passed a cat test and is living in a foster home with cats.
UPDATE 5/31/13
Othello's surgery to repair a right central tarsal bone fracture was completed on April 30, 2013, by Dr. Doug Lange of the Dallas Veterinary Surgical Center. This was a very difficult repair; however Dr. Lange expects a good outcome at time. Othello will have weekly bandage changes for the next 8 weeks.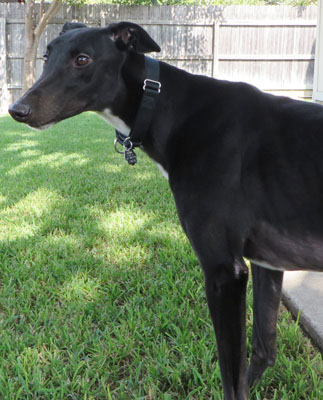 UPDATE 7/14/13
Othello's cast and bandages have been removed, and he has completed his remaining medical procedures. He is healed, but will be leash walked until August 1st to prevent any re-injury to his leg.