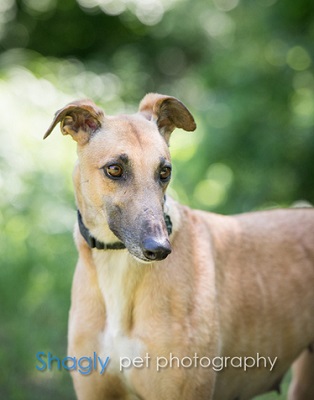 Mooch, aka Most Aggressive, is a 5-year-old red female born June 15, 2010. Her sire is Dodgem By Design and her dam is Sunsand Ruby. Mooch has 80 races on record, all at Wheeling Downs in Virginia. She started her career in February 2012 and finished it in August 2013. Mooch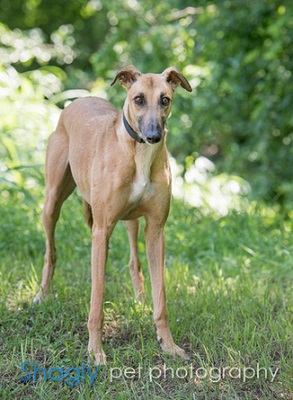 has been at a breeding farm since that time, but has not had any puppies that we know of. Don't go by her racing name, this sweetie would love to "mooch" a treat!
Mooch has passed an initial cat test, but has not lived with cats yet.