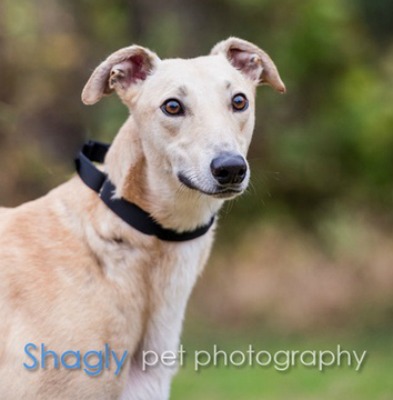 Mercury is a red fawn male who was found as a stray near Jacksboro, TX along with Garnet. He has tested positive to the tick-borne disease Ehrlichia Canis and will begin treatment now while he waits for a foster home. He is estimated to be about 2 years old.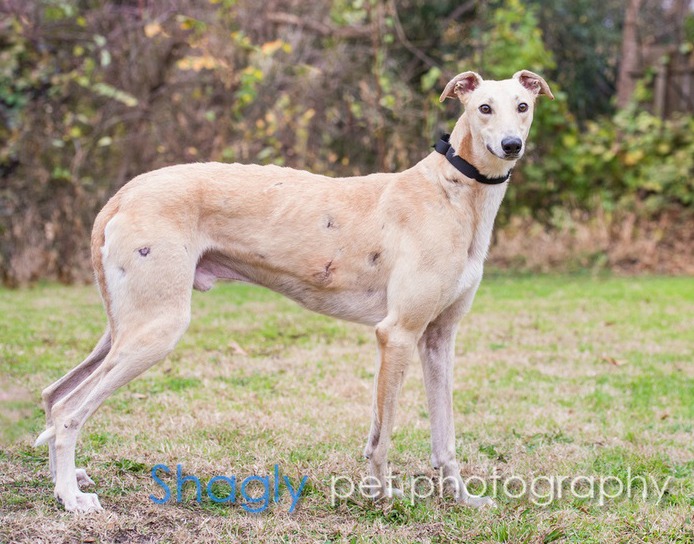 Mercury has not yet been tested with cats or other small animals.
UPDATE 1/19/15
Mercury completed part of the three step process for the treatment of his Ehrlichia Canis. He will continue to receive treatment for the next 30 days at least.
UPDATE 3/13/15
Mercury received a negative PCR test and is scheduled to be neutered the week of 3/16.
The special medical treatment cost needed by Mercury is why the Miss Mesa Fund was established. If you would like to help with Mercury's care, please take a moment to make a donation to the fund. You can use a credit card, check or PayPal by making the donation through the GALT GreytStore. You can also write a check (Greyhound Adoption League of Texas, 3400 Carlisle St, #310, Dallas, TX 75204) and note Miss Mesa Fund/Mercury on your check.
Alternately, you can make a donation using PayPal by clicking on the button below. (The PayPal screen should appear in a new browser window; to return to GALT, close the PayPal window when you're finished making your donation.)
You WILL and CAN make a difference in Mercury's life and the lives of other greyhounds in need of special medical care. Your help and support will make a difference... one greyhound at a time.