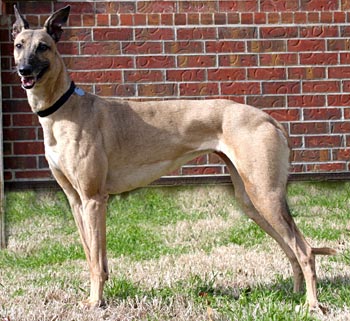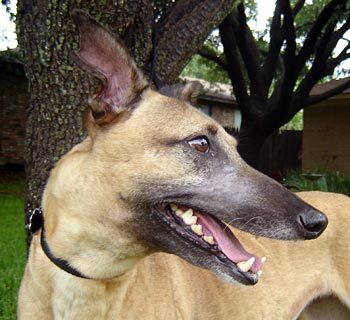 Lucy is a fawn female with a beautiful black muzzle turned into Ft. Worth Animal Control as a stray. Since Lucy is not tattooed, her age is estimated to be around 3 years old. As are so many strays that GALT receives, Lucy was heartworm positive when she arrived in May, 2009. Finally January 2010, 8 months later, Lucy is heartworm negative and has finally completed all her medical procedures! She is ready to find her forever home and couch! This is one sweet, sweet girl! Lucy is not cat trainable. We will test her with small dogs at a later time.
Lucy is such a happy girl you can't help but smile and laugh at her. She thinks life is one big party. Her tail goes non-stop, she dances, and occasionally sings. Your furniture will remain pristine because she doesn't even think about going on it. She's also very good about not having accidents in the house or her crate. Oftentimes she will walk plastered to your side just in case you have a free hand for petting. She will sit for a treat and is very eager to please. She gets along very well with other dogs. For a happy life, call Lucy!

Lucy's Foster Mom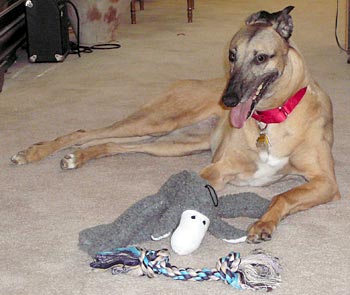 Lucy's first day in her new home!