Seniors are the best kept secret in the Greyhound World.
Please consider giving an older greyhound a special place in your heart!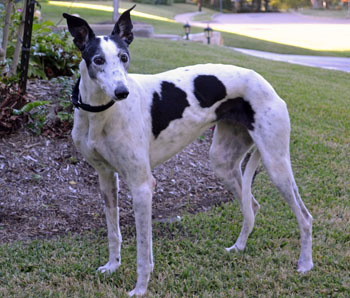 Louise is a 10-year-old white & black female born in March 2002. We are still trying to research her tattoos. She was found in the countryside outside Amarillo, was taken to the shelter and then released to GALT. Louise was covered in fleas and ticks, had a wounded foot, and growths on her shoulder and haunch. She has been successfully treated for tick borne diseases, her foot has healed, and the benign growths have been removed. She is one very happy girl!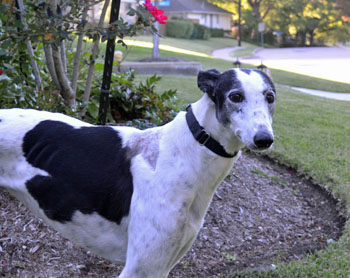 Louise is not cat or tiny dog tolerant.