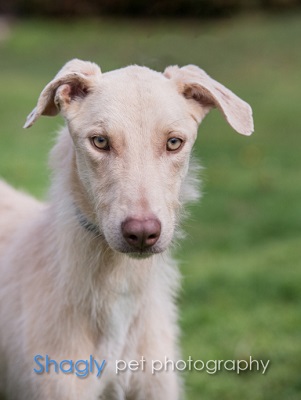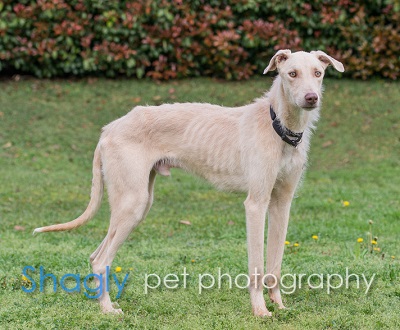 Limerick is a fawn greyhound-mix male with slightly longer hair. He was found as a stray in west Texas along with Haiku and Sonnet. Limerick is estimated to be 12 months old. DNA tests are being submitted for his cute boy - stand by for results!
He has passed an initial cat test but has not yet lived in a home with cats.
Limerick is the very definition of a diamond in the rough. He is, no doubt, one of the smartest hounds we have had in some time. He just needs someone who can get him through his puppy phase, give him some exercise and use his smarts in a constructive manner. He loves to play, really likes human attention and might just do fine as an only dog if someone can give him enough time. He is an "all boy" hound and loves to roughhouse and run. Once he has burned off some jet fuel he calms down quickly and can focus really well. Even after a few months and very little follow up he still retains some of the commands he learned in his training. He makes great eye contact and is a confident, happy boy. This is not a dog for everybody but for someone with some dog sense and patience he really will make a great companion.

Limerick's Foster Family
Watch more of Limerick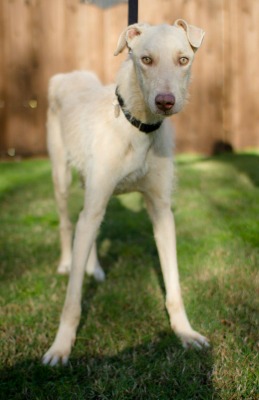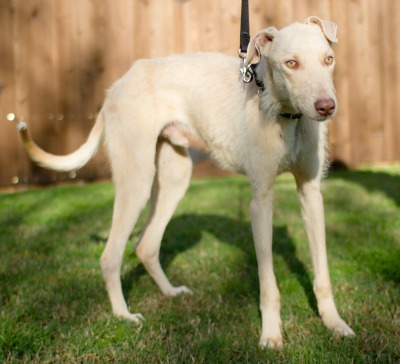 Limerick's DNA results.