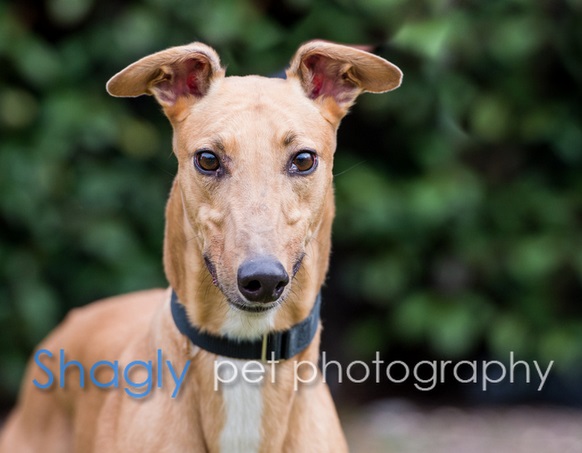 Lefty, aka Killer Lefty, is a 4-year-old red fawn male born October 24, 2010. His sire is Gable Dodge and his dam is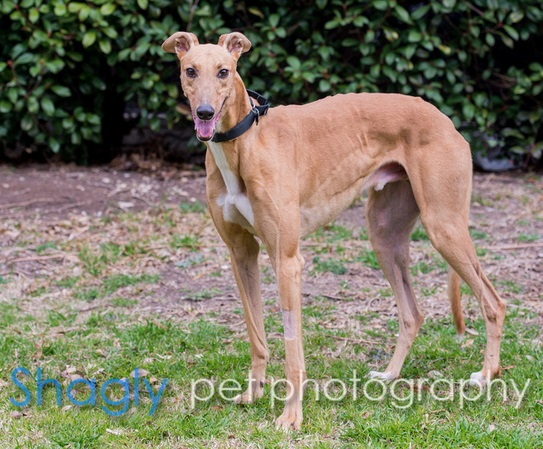 Slatex Shiner. Lefty has 116 races on record at Greyhound-data.com, first at Bluffs Run and then at Gulf Greyhound Park from April 2012 to August 2014. He retired with a stopper injury which is now healed. Lefty has pannus, an eye condition that will require daily maintenance eyedrops.
Lefty has passed an initial cat test, and needs to try living with them in a home.