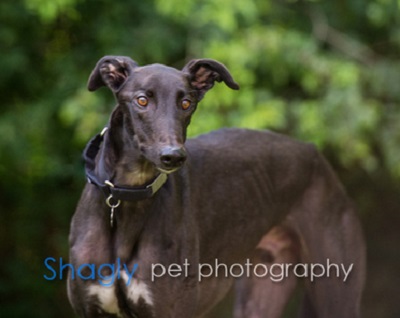 Kirk, aka Bob's Kirk, is a 2-year-old black male born February 11, 2013. His sire is Yahoo Omar and his dam is Bob's Sable. Kirk has 24 races on record, all at Gulf Greyhound Park. He started his career in October 2014 and it ended in April 2015 with a broken right rear leg.
Kirk passed an initial cat test and is now living in a foster home with a cat.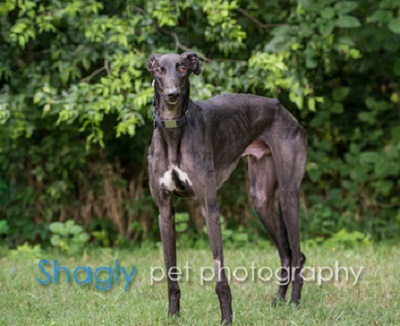 Kirk is scheduled for surgery on April 10 at the Dallas Veterinary Surgical Center
Update 4/17/15
Kirk's injury was to the central tarsal bone and to the fourth tarsal bone on his right rear leg. Surgery was performed by Dr. Bob Radasch of Dallas Veterinary Surgical Centeron Friday, April 10, 2015. A plate and screws were used to stabilize the fracture, and Kirk will be in a splint with weekly bandage changes for approximately eight weeks.
Update 6/11/15
Kirk's x-rays show that his fracture is healed, and his medical procedures have been completed. He is being leash walked for the next 2 weeks, and then this boy is ready to find his forever home.