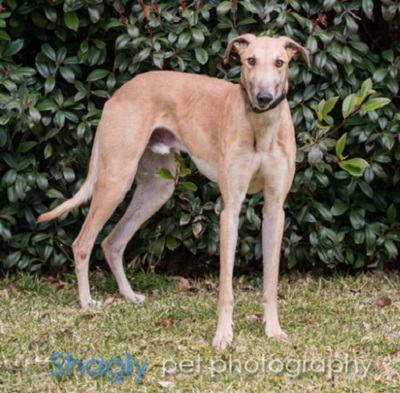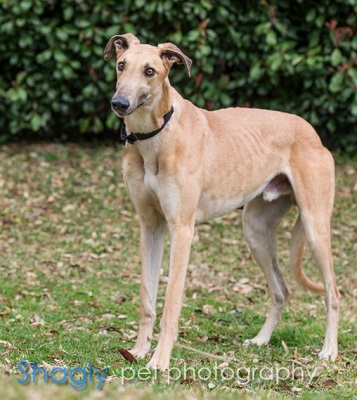 Kipling is a 2-year-old fawn male born in February 2014. He is double tattooed, so his pedigree can't be determined. He was found as a stray in Fort Worth. Kipling is being medically evaluated.
Kipling's medical evaluation deemed him ready to complete his medical procedures, which have been done. This boy is ready to find his forever home!
Kipling has passed a cat test and is living in a foster home with cats.
Watch more of Kipling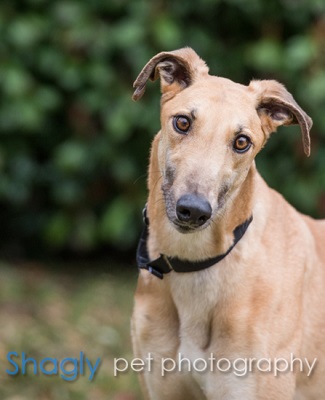 Kipling is very gentle & loving. He gets excited when meeting new people & still acts a bit puppyish, licking your face (if you let him) & nibbling your chin. He's very affectionate, likes to cuddle, & will lay as close to you as he can get. He's fully housetrained & will sometimes try to sleep through turn-out. He likes to lay in the grass & soak up the sun. He's very good, easily integrates in a pack & is accepted easily by other hounds. He greets everyone he meets with a bit of excitement & tail wags. Kipling will collect your dirty laundry for you, but doesn't rip or tear it, just takes it to his bed for safekeeping. The best thing about Kipling is his grin. He sleeps upside down ("roaching") & smiles" while he sleeps, showing off his pearly whites.

Kiplings's Foster Family